Breakfast Empanadas and 24 Hours in Grand Rapids Beer City USA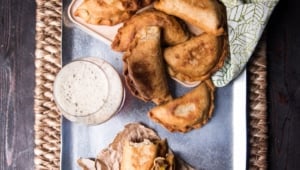 Breakfast Empanadas and 24 Hours in Grand Rapids Beer City USA
I stood, unprepared, in what was rapidly becoming a snowstorm outside the gates of an outdoor beer festival in Grand Rapids, Michigan. On a day that locals swore would be met with "spring like weather," only to have the weather Gods laugh in the face of anyone naïve enough to believe that (me), with howling winds and quickly expanding snow banks. Although the natives hardly seemed to notice the sub zero temperatures, I shivered in my thin, ripped jeans, and shoes there weren't even enough to keep my feet dry. I had a choice to make. After all, I was only gifted a little more than 24 hours in this fine city, and I needed to make the most of it.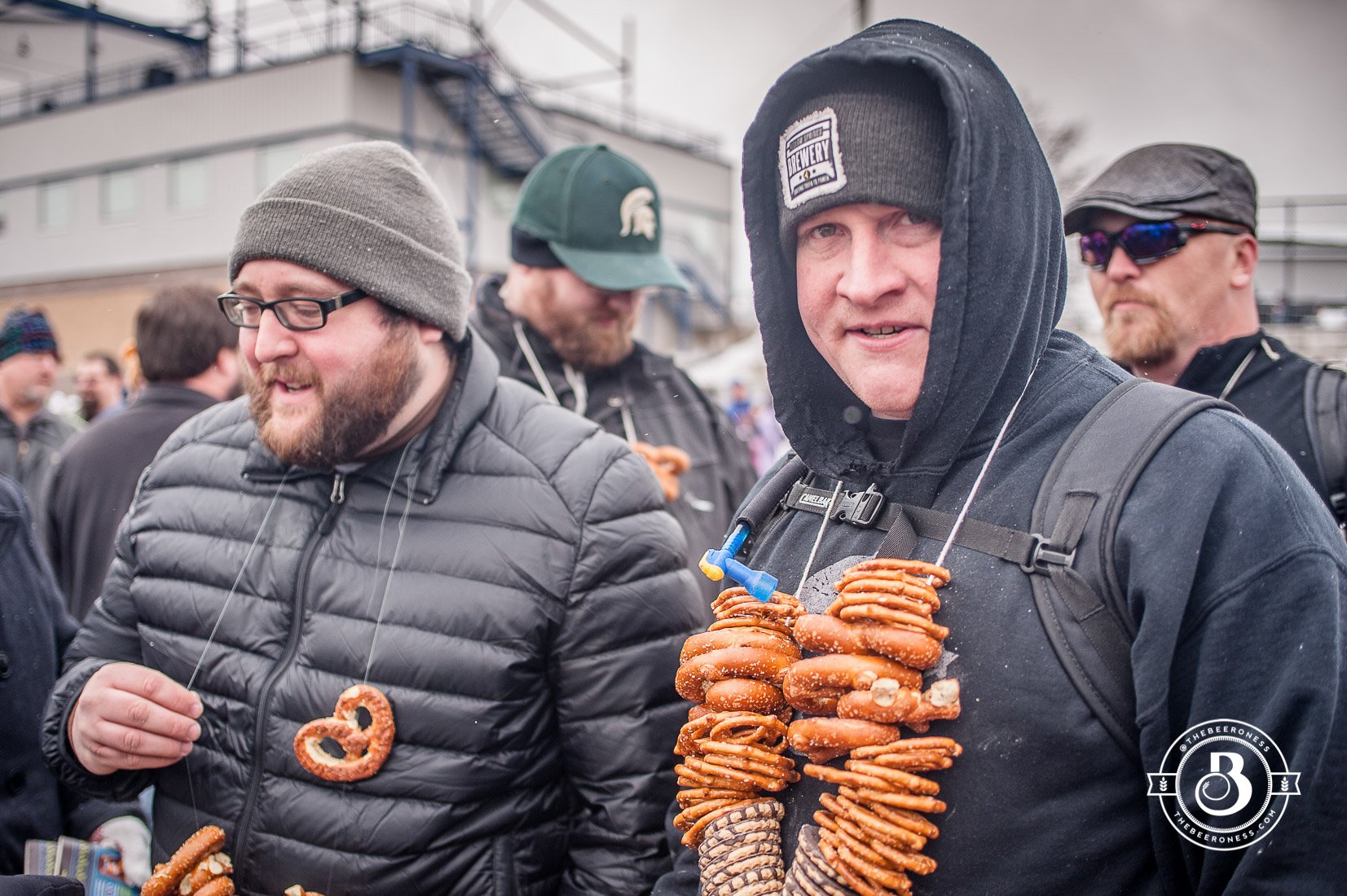 I left. I left the festival, the lines, the tents, the pretzel necklaces, and mini tasting mugs. I left to find the beer. I left to formulate an agenda for those who want to squeeze as much as they can out of Beer City, USA in just one day.
Start on the outskirts, work your way into the city.
First stop:
Perrin Brewing. Perrin is under the same ownership as Cigar City and Oskar Blues, and with a water purification system so advanced they are the only location authorized to brew both Dales Pale Ale and Jai Alai, exciting for those who have yet to sample those classic brews. With a line up of impressive beer all their own, and a staff as friendly as you'd hope for in the Mid West, this is spot that's worth the drive.
Address: 5910 Comstock Park Drive Comstock Park, MI 49321
Hours: Monday – Thursday: 11am – 11pm, Friday – Saturday: 11am – Midnight, Sunday: Noon – 8pm
Food: Full menu
What to drink:
PYP Chocolate Bock
98 Problems
Kingdom of Tonga
You Bretta Run
Second Stop:
Greyline Brewing. Greyline is small but mighty, with a respectable line up of solid beer. The people are friendly and the beer is good, more than worth the trip over to the tap room for a pint or two.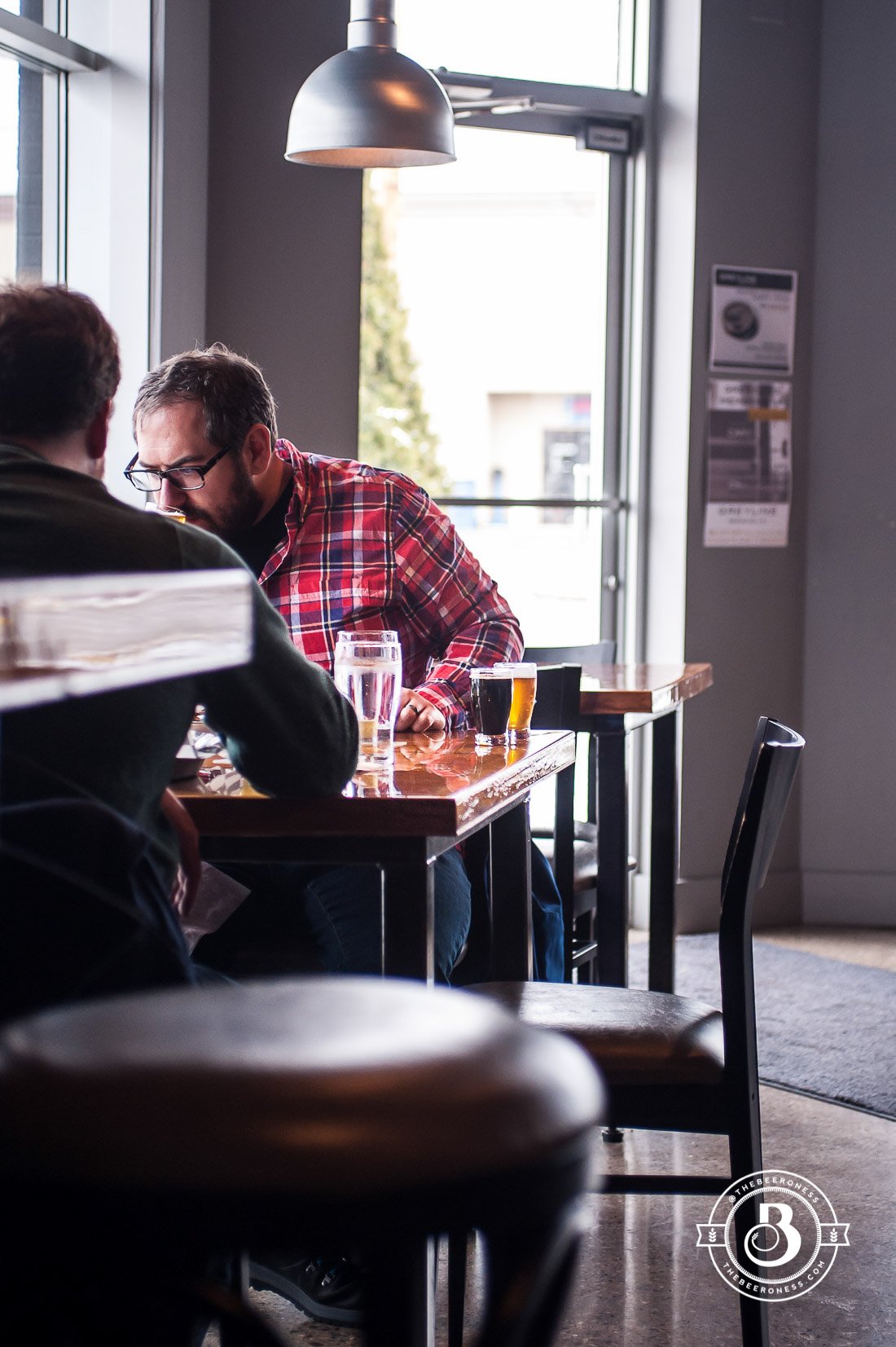 Address: 1727 Alpine Ave NW, Grand Rapids, MI 49504
Hours: MON-SAT: 11 am- Midnight SUN: 11am-10pm
Food: Appetizers and sandwiches
What to drink:
Third Stop:
The Mitten Brewing. The Mitten is what you want when you're weary and in need of friendly staff, a cozy space, and sustenance. Craft beer and pizza in a restored Victorian-era firehouse creates a vibe that makes you want to hang out all day, and into the night.
Address: 27 Leonard St NW, Grand Rapids, MI 49504
Hours: Sunday-Thursday: 12pm to 10pm, Friday-Saturday: 12pm to 11pm
Food: Pizza
What to drink:
Triple Crown Brown
The Stretch Cream Ale
Country Strong IPA
Fourth Stop
Tired yet? I hope now, we're not even close to being done! Of all the location in Grand Rapids, The Knickerbocker, New Holland Brewing's pub, is the Don't Miss stop. It's not just a gorgeous space, the food menu is quite possibly some of the best food I've ever had at a brewpub, and the beer, of course, is fantastic.
Address: 417 Bridge St. NW, Grand Rapids, MI 49504
Hours: Monday – Thursday, 11:00 am – 12:00 am, Friday – Saturday, 11:00 am –1:00 am, Sunday, 11:00 am – 10:00 pm
Food: A full menu, with very impressive food 
What to drink:
Dragon's Milk
Any variation of Dragon's Milk
Hoptronix
Fifth Stop
Founders Brewing. It's impossible to travel all the way to Beer City, USA and not stop in to this iconic pub for a pint. Founders is one of the most well known, and well respected, breweries in Grand Rapids. You'll have to battle the crowds of beer fan boys who travel from the outer reaches of the world for a Dirty Bastard, but it'll be worth it.
Address: 235 Grandville Ave. SW, Grand Rapids, MI 49503
Hours: Monday to Saturday: 11am to 2am, Sunday: 12pm to 12am
Food: Full menu
What to drink:
Nitro Breakfast Stout
Watermelon Gose
Grease Monkey IPA
Last Stop
Brewery Vivant. When enlisting the help of locals, friends, and random internet people, this was the brewery that came up most often. This was hands down the most recommended place in all of Grand Rapids. With a gorgeous space, housed in a refurbished historic funeral home, dare-I-say elegant food, and beautiful crafted beer, it's easy to see why.
Address: 925 Cherry St, Grand Rapids, MI 49506
Hours: Mon-Thurs: 3pm-11pm, Fri: 3pm-midnight, Saturday: 11am-midnight
Food: Full menu
What to drink:
Paris
Tree Bucket
Stone Fruit Sour
I also made you a recipe. Because I do that sort of thing. I was inspired by the breakfast empanadas I fell in love with at San Chez.
Ingredients
Dough

3 cups (350g) Masa Harina (corn flour)
1 cup (120g) all purpose flour
1 teaspoon (6g) salt
1 cup (235g) warm water
1 cup (235g) wheat beer (or pale ale, or pilsner)
2 tbs (32g) oil

Fillilng:

1 tablespoon oil
½ lbs (1 large, or two small) red potatoes, diced
1 red bell pepper, diced
8 wt ounces sausage, raw, removed from casing
½ teaspoon salt
¼ teaspoon smoked paprika
½ teaspoon chili powder
4 oz cheddar cheese, grated
Canola oil for frying
Instructions
Add the masa, flour, water, beer, and oil to a bowl, stir until a soft dough forms. If the dough is too wet, add additional flour. The consistency should be similar to Play-Doh. Cover the bowl and allow to rest while you prepare the filling.
Heat the oil in a large skillet over medium high heat. Cook the potatoes and bell pepper until softened, about ten minutes. Remove from skillet, set aside.
Add the sausage, cooking until browned, breaking up into small pieces.
Remove from heat, add to the potatoes and red peppers, toss to combine.
Form dough into balls about the size of golf balls.
One at a time place between two sheets of parchment paper (parchment works better than plastic wrap, the dough removes more easily) and using either a tortilla press or a rolling pin, press/roll into 6 inch circles.
Add about 2 tablespoons of filling in the center, top with a pinch of cheddar cheese. Using the parchment, fold over the dough to form a crescent shape. Peel back the parchment and press the dough to seal the edges. Repeat for all dough balls.
Add about 2 inches of the oil in a large skillet over medium high heat until hot.
A few at a time, fry the empanadas until golden brown, turning over halfway through cooking, about 3 minutes on each side.
Allow to drain on a stack of paper towels.
https://domesticfits.com/breakfast-empanadas-24-hours-grand-rapids-beer-city-usa/