Brazilian Beer Gumbo (Moqueca)
Brazilian Beer Gumbo (Moqueca)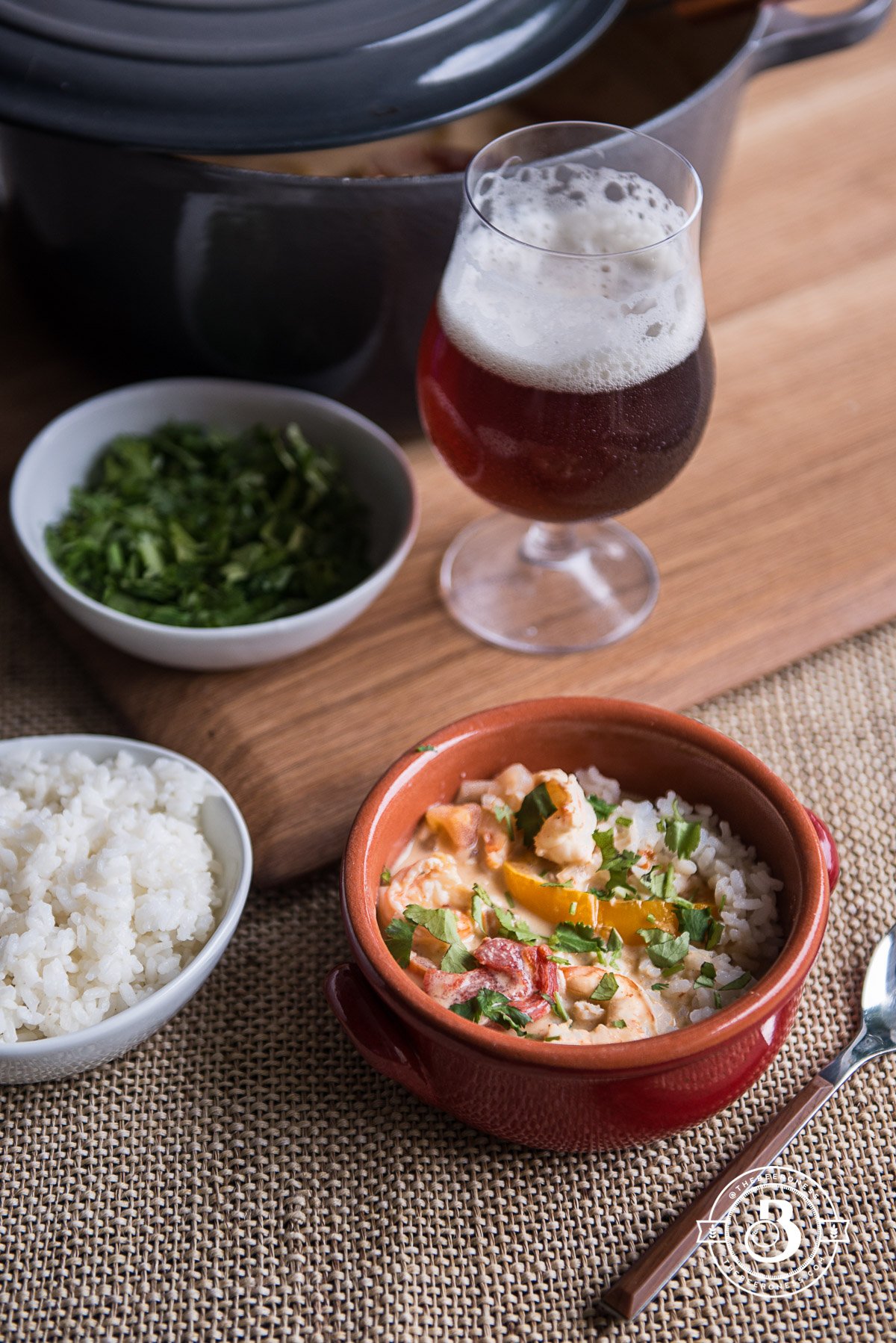 There's a nervousness, a panicked isolation that can set in when you're thousands of miles from familiarity and alone in a country that speaks a language you aren't even vaguely familiar with.
Water? Hello? Taxi? When not even those basic travel words are accessible, it can cause a panic to rise up like the water in a quickly flooding basement.
I'm somewhere in the middle of the mountains of Brazil, in a town that's not even on most maps of the country and I'm alone, wandering the streets with a camera and Google Translate, and I realize that I don't, in any way, feel unsafe.
Maybe, from where you sit, that's not a big revelation but in that moment, it's shocking. It's my fault, really, for believing that this gorgeous country was dangerous beyond reason. Sure, Rio has crime.
It's a city filled with humans, and humans pose danger. So is Detroit. And Los Angeles. And Paris. The part of Brazil I'm in, however, happens to contain a collection of the nicest people I've encountered anywhere in the world.
From other conference attendees, to the guy at the front desk of the hotel, to the people at the Brazilia airport, the outpouring of kindness is unexpectedly overwhelming.
I came to find myself in this place, this city with its stunning waterfalls, amazing beer and outstanding people, as part of a beer conference, one that's gaining traction and should someday be bigger than anything else on that continent.
I'm there to talk about beer, about beer and food, but in reality, I walked away with far more than I gave.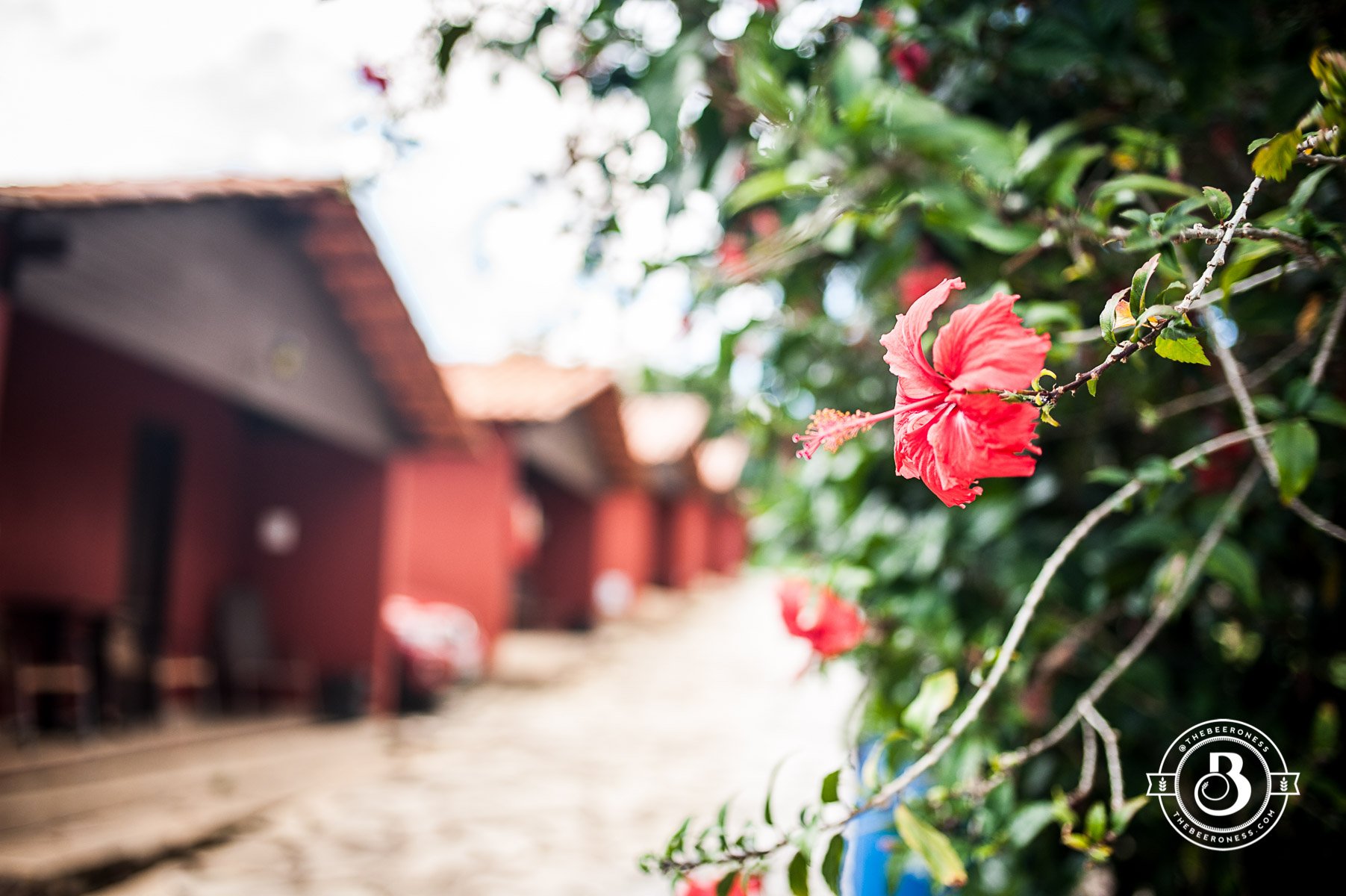 The first night in Brazil I end up on the patio of a gorgeous restaurant, a clay pot of seafood bubbling away in front of me, the company of over a dozen people I'd just met, and even the jet lag from 34 consecutive hours of travel couldn't shake my love for that moment.
I asked what it was, this gorgeous mixture of shrimp, peppers, and coconut milk steaming away in front of me in a handmade clay pot.
"It's Brazilian Gumbo!" laughed one of the locals who had just returned from Lousiana. It made sense, even if it wasn't entirely accurate. I had it four more times before I left, far less than I would have liked. I came back and knew I wanted more.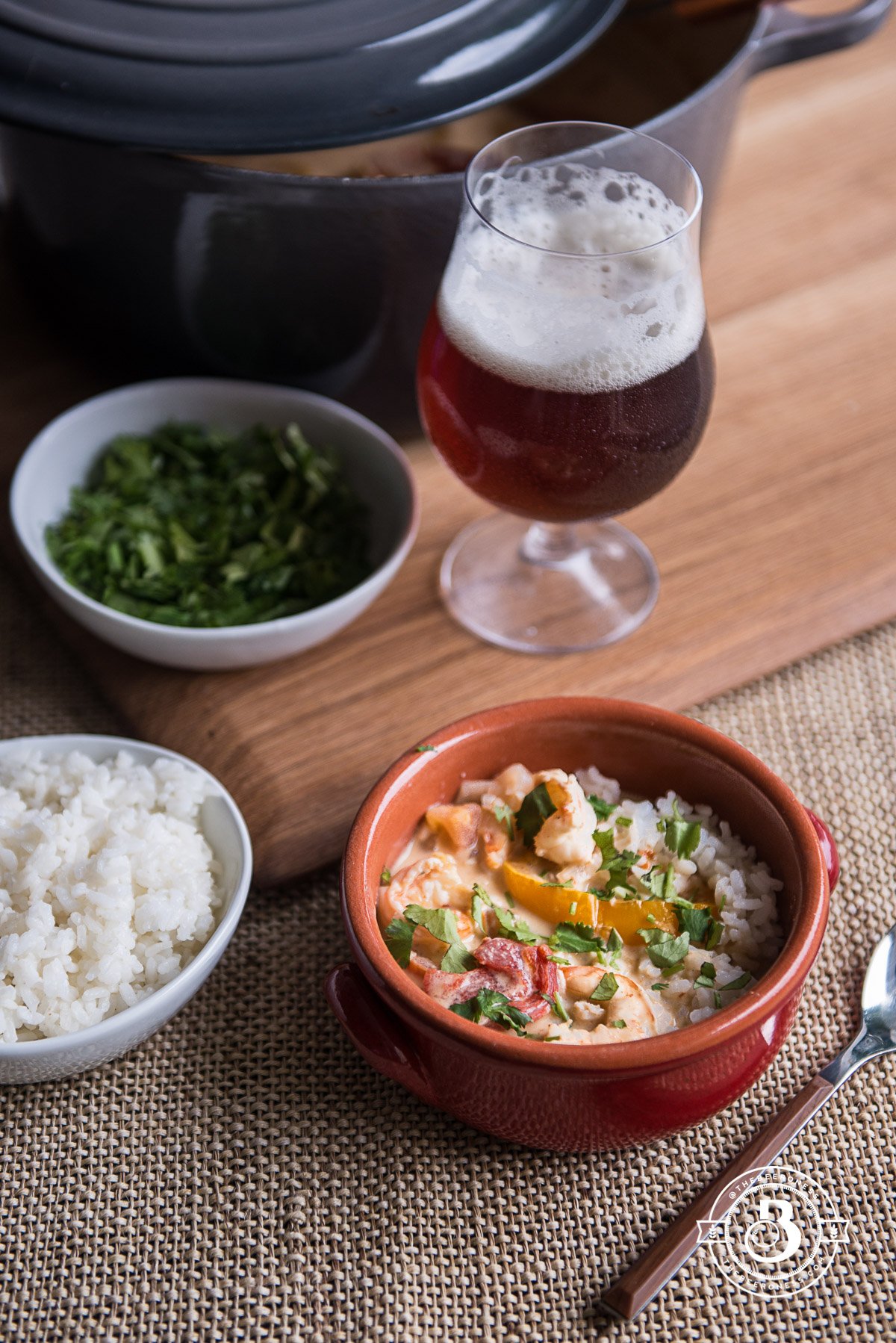 Even if I didn't have access to the gorgeous homemade chili oil that I'd spiked it with. Even if I couldn't eat it alongside the lovely Brazilians that had been there that night. It's still a beautiful and simple way to serve a meal.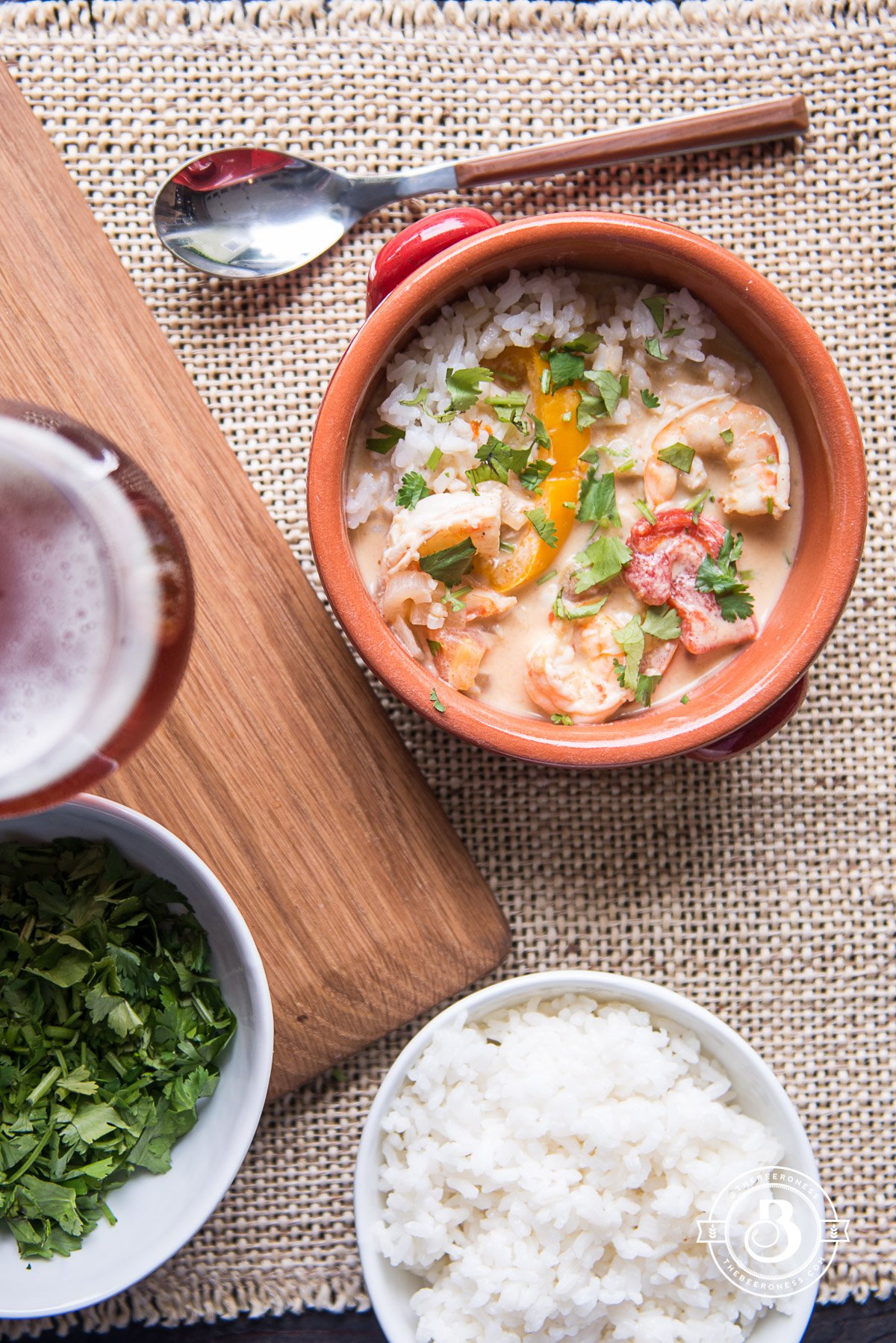 Brazilian Beer Gumbo (Moqueca)
Ingredients
½

lbs

cod fillet

1

lbs

raw shrimp

1

teaspoon

salt

2

large limes

1

tablespoons

palm oil or olive oil

2

cups

chopped bell peppers

red, yellow or orange

½

yellow onion

sliced

3

cloves

garlic

minced

1

teaspoon

red pepper flakes

1

teaspoon

pepper

1

teaspoon

cumin

1

cup

pilsner or pale ale

1

cup

broth

fish broth or chicken broth

1

15oz can of coconut milk

1

lbs

fresh tomatoes

diced

Rice for serving

1/4

cup

chopped cilantro
Instructions
In a medium bowl add the cod and shrimp, sprinkle with salt. Squeeze the juice from both limes on the fish, allow to sit at room temperature while you prepare the rest of the meal.

Heat the oil in a large pot or Dutch oven over medium high heat. Add the peppers and onions, cooking until softened.

Stir in the garlic, red peppers, pepper and cumin, then pour in the beer and broth, then the coconut milk and tomatoes. Simmer until tomatoes have broken down, about 15 minutes.

Raise the heat to a low boil, stir in the fish and shrimp, cooking until the cod has broken up and the shrimp has cooked, remove from heat. Add additional salt and pepper to taste.

Serve warm with rice and cilantro.