Beery Berry Skillet Cake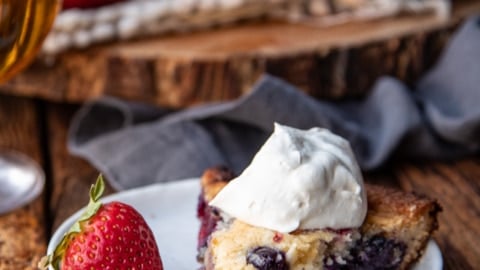 Beery Berry Skillet Cake, super quick and easy! One bowl and ten minutes and it's ready to bake.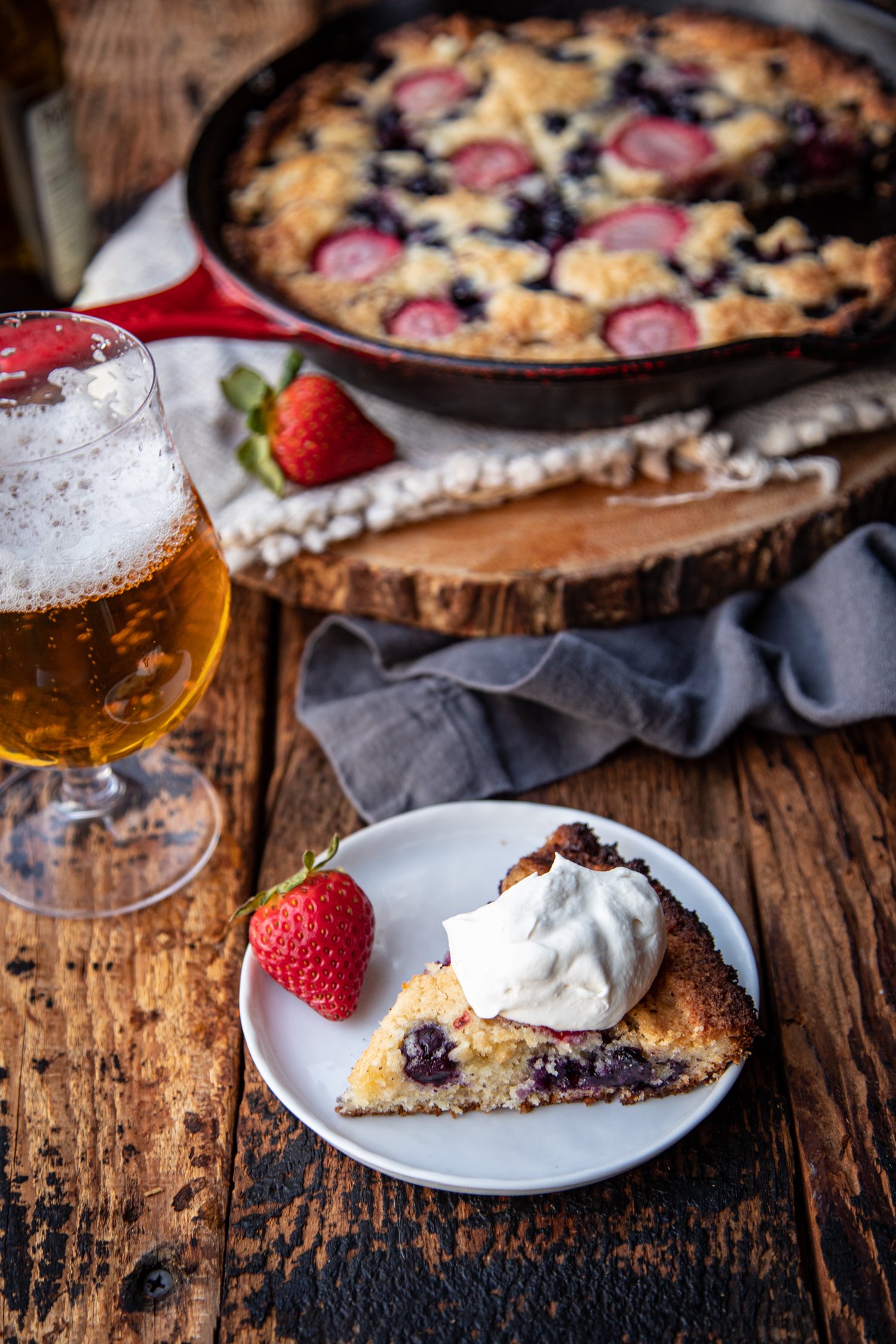 You guys, I'm moving again. I know. I KNOW. In case you're scoring at home, that will be 6 houses I've lived in since I started this weird "let's see if I can cook all the things with beer" journey. I'm only moving a few miles away, which is much easier than the time I moved from LA to Seattle and tore my entire life apart. This is just moving stuff from one place to another so it's fine. IT'S FINE EVERYTHING IS FINE.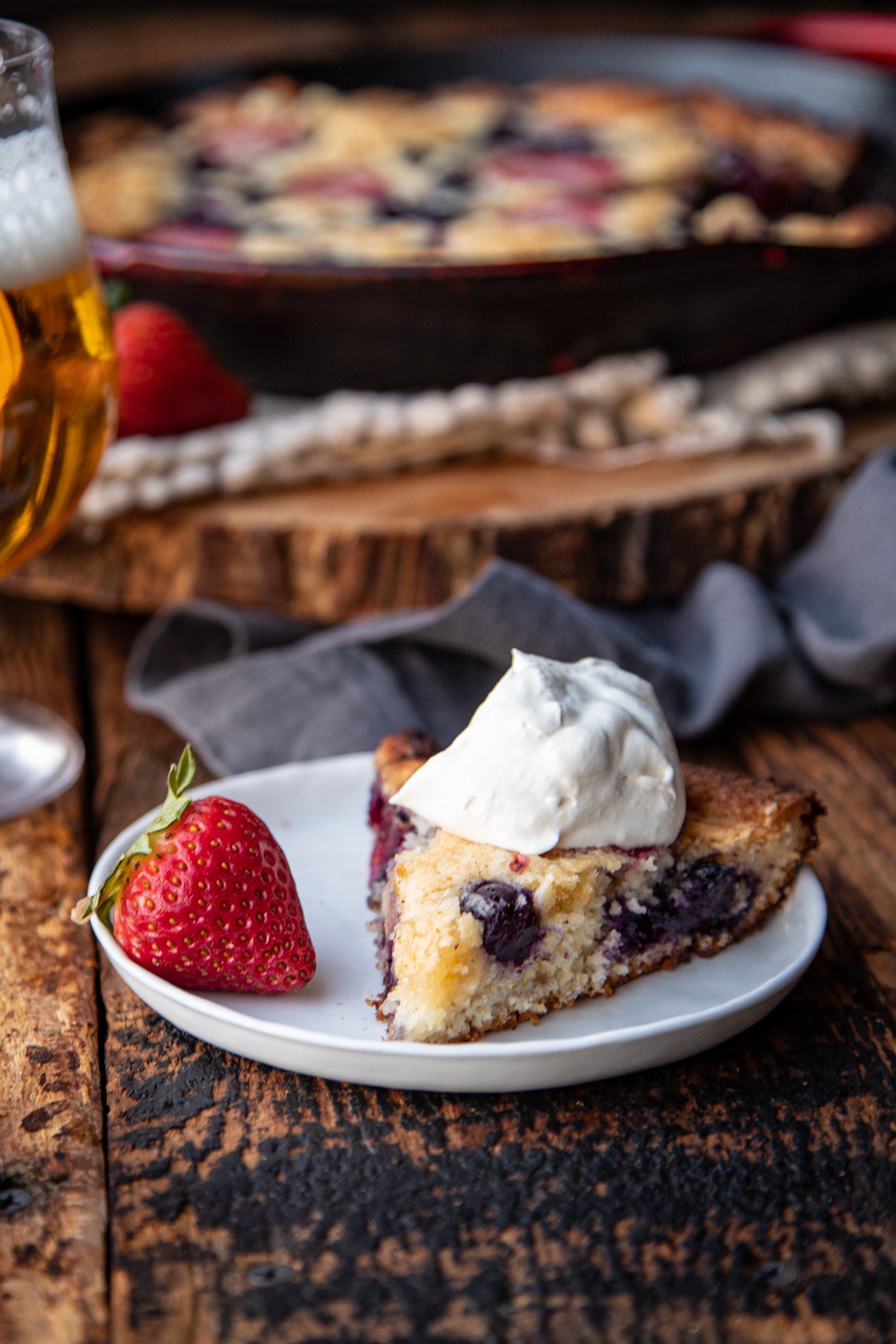 I am living out of a box-filled house which looks slightly like an organized hoarding situation. I also have packed most of my kitchen stuff so I am limited in my ability to cook the things. Which means I made a cake in a skillet like a weirdo. This is also fine because it tasted amazing and it only looks like 7.5 minutes to get it in the oven. So if you have a limited kitchen situation or just a limited desire for long cooking projects situation, but still want a yummy cake you can eat out of the pan with a fork in one hand and a beer in the other, do I have a recipe for you my friend!
Beery Berry Skillet Cake
Ingredients
6

tablespoons

(85g) unsalted butter

plus 2 tablespoons (29g), divided

1/3

cup

(80g) beer

Pilsner, wheat beer, pale lager

1

large egg

1

cup

(200g) sugar

½

teaspoon

vanilla extract

1 ¼

cup

(160g) AP flour

1

teaspoon

baking powder

½

teaspoon

salt

2

cups

(335g) frozen berries

Whipped cream for serving
Instructions
Preheat oven to 400°F

Melt 6 tablespoons of butter and allow to cool slightly. Add to a mixing bowl, stir in the beer.

Whisk in the egg, sugar, and vanilla.

Add the flour, baking powder, and salt, stir until just combined.

Add the remaining 2 tablespoons butter to a 9-inch cast iron skillet. Add to the oven until the butter is melted.

Remove the skillet and swirl to distribute the butter.

Pour the batter into the pan in an even layer. Top with the frozen berries.

Bake for 35-40 minutes, or until the center has set and the edges are a dark golden brown.

Remove from oven allow to cool.

Top with whipped cream for serving.