Beer Steamer Clam Linguini
15 Minute Dinner: Beer Steamer Clam Linguini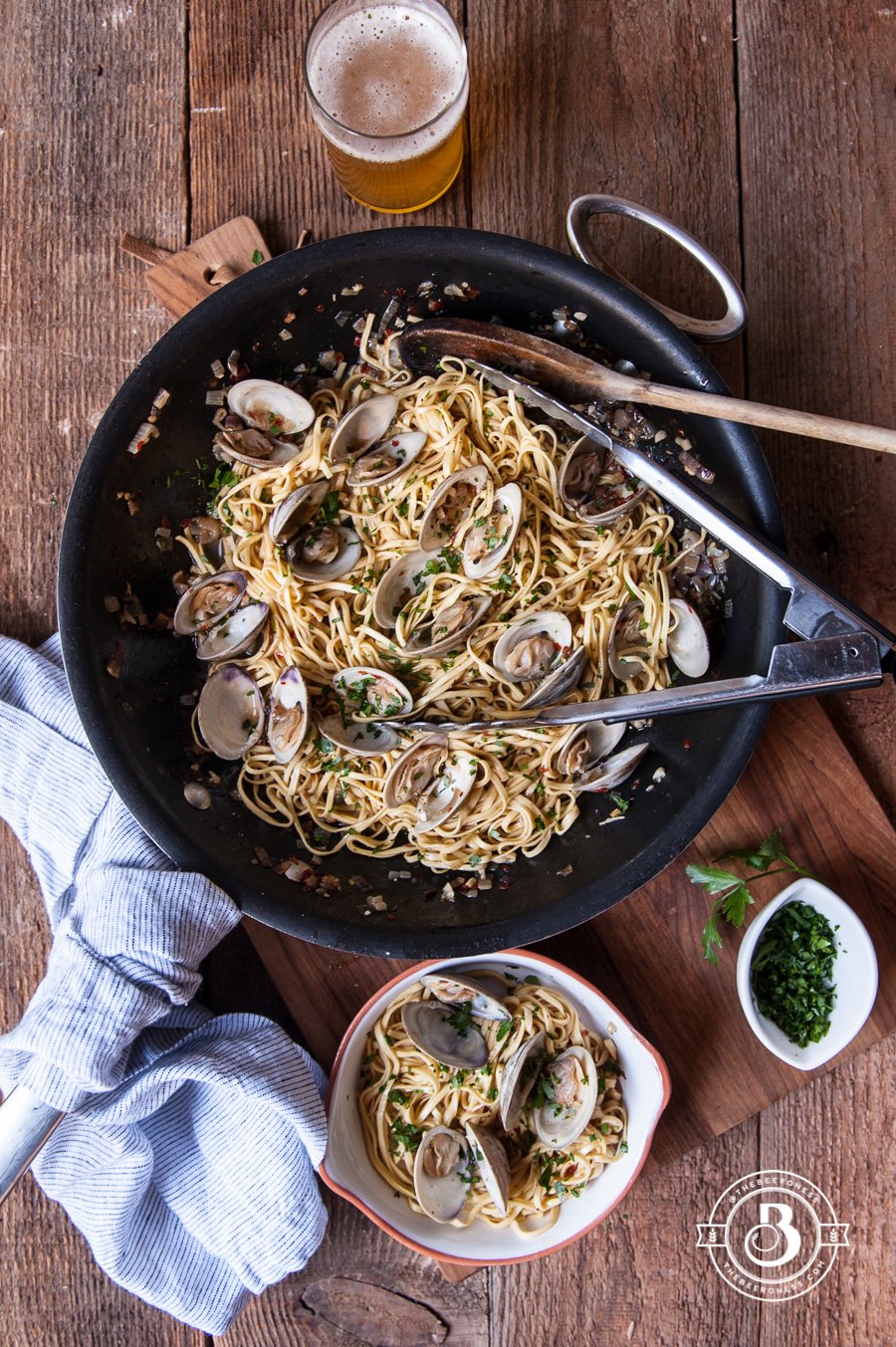 I'm on a layover in Salt Lake right now, in an airport bar resisting the urge to hair-of-the-dog my way out of sleep deprivation and a small sprinkling of a hangover. I'm going to tell you something that will make you think I'm crazy, but I already rolled that dice when I told about the time I decided to be a vacuum salesman and that time I assaulted a waiter in Spain: I like layovers. I like the energy, this mix of people, the contentment of knowing there isn't a lot expected of me at this moment, the brief pause in a day otherwise filled with travel, the calm before I get back home and jump back into my life. I look at the faces of the other travelers and wonder if we'd have been friends if we'd ever really met. I wonder if we've ever been in the same place before this, or if we ever will again.
I made a decision two years ago—in the midst of the biggest personal crisis of my life— to figure out how to enjoy my time instead of "kill time". The last thing I need to do is go around killin' the moments of my life that don't please me as much as I'd hoped, and then later complain when it goes by too fast. Maybe all moments aren't amazing, or even traditionally enjoyable, but as my theory goes: if you can figure out how to enjoy a layover then just maybe those great moments will be even better. Maybe not. But at least I'm not just going' around killing off moments in the prime of my life.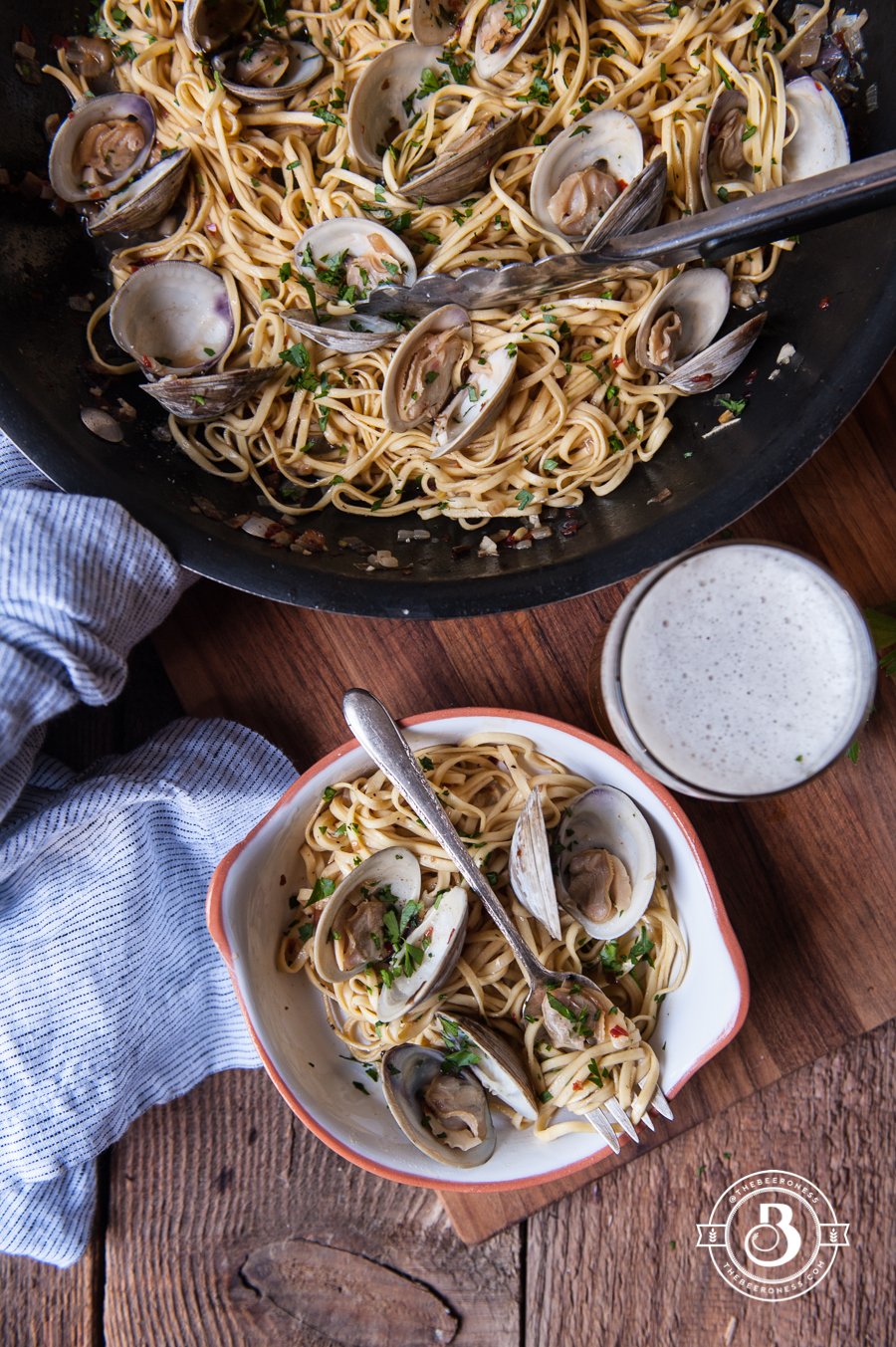 Beer Steamer Clam Linguini
Ingredients
¼

cup

56g unsalted butter

1

shallot

chopped

3

cloves

garlic

chopped

1/2

teaspoon

1g crushed red pepper

1

cup

80z wheat beer

1

lbs

clams

Little Neck or Manila

1

lbs

linguini pasta

¼

cup

chopped Italian parsley
Instructions
Melt the butter in a large saucepan with a lid.

Add the shallots, cooking until just starting to brown, about 5 minutes. Stir in the garlic and the red pepper.

Stir in the beer, bring to a simmer over medium heat. Add the clams, cover and cook until most of the clams have opened, about 6 minutes. Discard any clams that have not opened.

If using dried pasta, cook until just before al dente, about 6 minutes. Add to the clam pan, stirring until combined, cover and cook until cooked through.

If using fresh pasta, add the pasta directly into the clam pan without par cooking, cover and cook until pasta is cooked, about 4 minutes.

Plate the pasta, sprinkle with parsley.