Frozen Beer Soaked Watermelon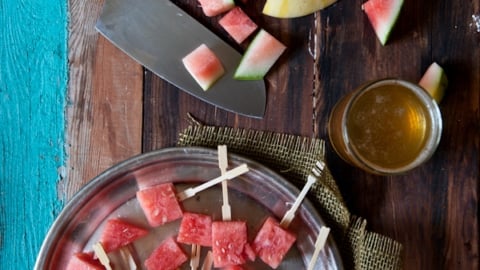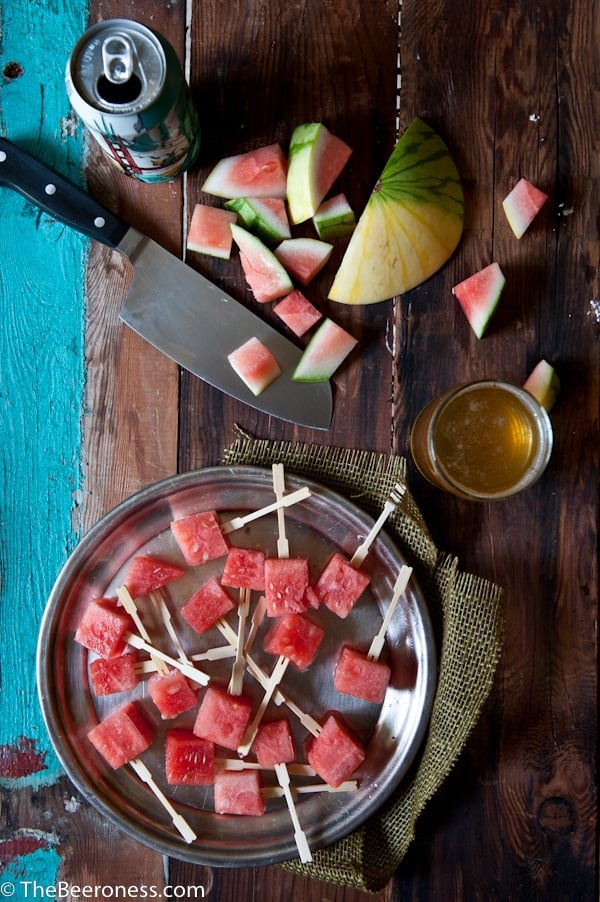 Summer beers have arrive, filling the shelves of our bottle shops with pale ambiguous summer refreshment. If you're new to beer, these labels can be a bit confusing due to the comprehensive lack of cohesion with the title: summer ale. Some have a beautiful bitter hop bite, some have a nice malty flavor, some are mild and clean. I'm an advocate for an open mind and full beer cart, but if you're a bit more leery and want a specific flavor profile when looking for beer, here are a few things to keep in mind.
"American" in front of any beer title (i.e. American Summer Ale, American Pale Ale…) means that beer will be hoppier than it's non-patriotic counterparts.
Summer ales and summer release aren't the same thing, but close. Summer release just means a beer that is only released that season, but can be any style.  Summer ales are generally a pale ale with notes of citrus, light to medium bodies, some hops but not overwhelming, but brewers are free to run wild within a very broad definition so many summer ales taste vastly different.
Saisons are made to be served in the summer, they are often mild, fruity, generally have a bit more sweetness to them and very low hops. Sometimes these are made with wheat, but not always. This is a great style to seek out if you're new to craft beer or looking to introduce people to craft beer.
Kolsch is a mild crisp beer, it'll give you a bit more hops than a saison, but not as much as a pale ale. It's a great summer beer to pair with your barbaque, it's mild enough for the watermelon and bold enough to stand up to salsa and has a great carbonation to wash down that burger.
Session IPA's are just IPA's with a low alcohol content, letting you drink more without embarrassing yourself. You'll still get a great bite of hops, but without becoming an intended YouTube sensation.
To booze up these watermelon cubes, I used the summer release beer Hell or High Watermelon by 21st Amendment brewery. It's a wheat beer made with fresh watermelons, crisp and dry and perfect for summer.
It was the obvious choice.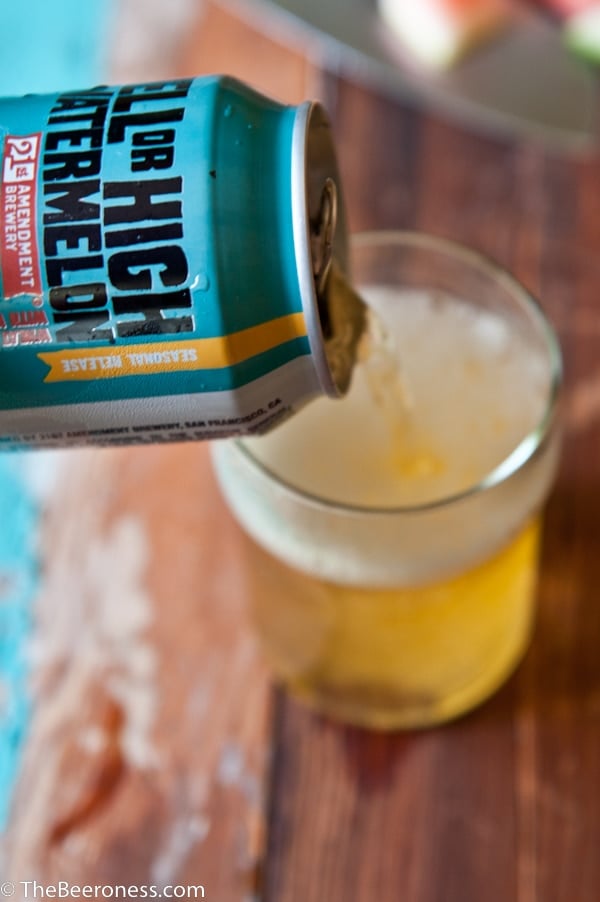 Frozen Beer Soaked Watermelonsicles
Ingredients
2

lbs

watermelon

cut into cubes

12

ounces

beer

pale ale, wheat beer or IPA
Instructions
Place watermelon in a bowl. Pour beer over the watermelon. Allow to sit at room temperature for 1 to 2 hours.

Remove from beer, skewer with 6 inch wooden skewers.

Place on a large plate, cover and freeze for 1 to 2 hours.

Serve frozen.