Beer Cocktail Recipe: Cucumber Basil IPA Cooler
Beer Cocktail Recipe: Cucumber Basil IPA Cooler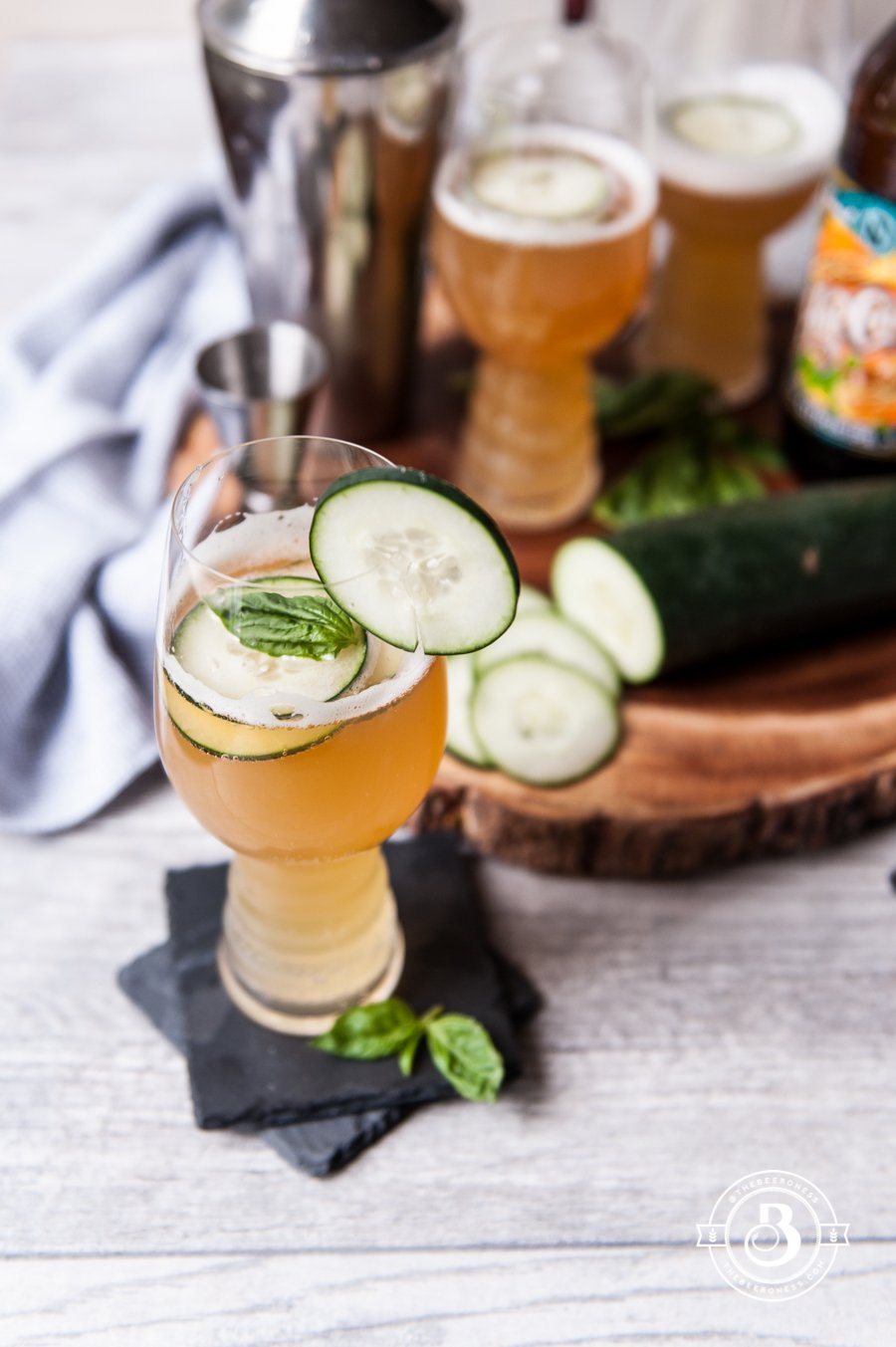 Citrus IPA's will rule the summer of 2016, and with good reason.
Ballast point, and their well-distributed Grapefruit Sculpin is often pointed to as the genesis of the grapefruit beer obsession when it fact it was more of a large scale manifestation of our growing love from the beautiful flavors citrus gives to beer.
While IPA's get the brunt of the citrus infusion, no beer style has been immune. From blood orange stouts to orange witbier, beer will always play nicely with citrus fruit. In part because so many hops already carry nice citrus notes into your beer, so chances are it's a flavor you're used to tasting.
This summer more breweries than ever plan to give you a fruit infusion in one way or another. How are they going to do it? Let us count the ways:
Hip hops:  The cool kids in the hop world right now are those ripe with citrus flavor. Some of the most common are Amarillo, Citra, Centennial, and Cascade all have a nice natural citrus flavor.
Radlers: A radler is a bit of a beer cocktail that can be carried out in a variety of ways. A radler is basically beer and grapefruit. It can also include sparkling grapefruit soda, or lemon-lime soda plus grapefruit juice. It can be mixed at the bar or pre-mixed and bottled or canned ahead of time.
Shandy: The lemon version of a radler. Same as above, it's a beer cocktail that includes beer, lemonade or lemon soda. It's most often pre-mixed.
Brewed with fruit: This is a trend that will take over your bottle shops in the next few months and I couldn't be happier about it. Brewers are including peels, fruit, juice, and any other incarnation of citrus that their creative minds can think of. From sours to little known German styles, all types of beer are being experimented with.
 Extracts: This is fairly rare. Occasionally brewers will use a flavor extract (think vanilla extract when making frosting) to infuse a beer with flavor. Most often this is a last resort when working with an ingredient that is either incredibly inconsistent (like peppers) or when the flavors are hard to work with in the brewing process (like mint). Citrus isn't either of those things so extracts are pretty rare when making citrus beers.
Randall: Imagine one of those plastic tubes that goes into a vacuum that drive up bank tellers use. Now imagine it's filled with cut up grapefruit. Now imagine it's between a keg and a tap handle at your bar and your beer is being pumped through it before getting into your glass. This is a Randall and it's a fun way to experiment with flavors without having to brew a new batch. Look for them at hardcore tap-rooms and beer bars. Next time you're at a beer bar or tap-room ask if anything "is on randall."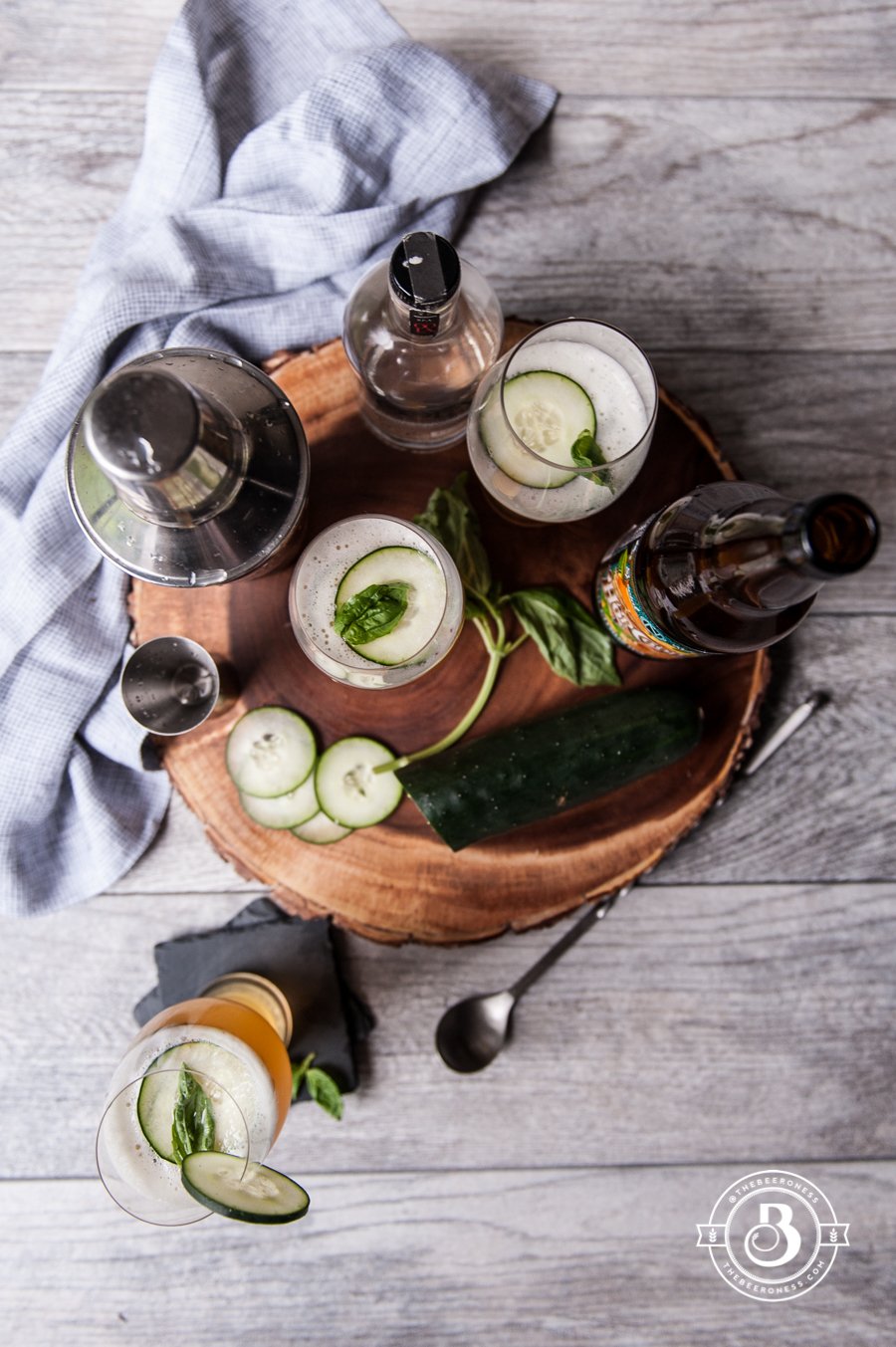 Beer Cocktail Recipe: Cucumber Basil IPA Cooler
Ingredients
1 ½

ounces

vodka

2

basil leaves

chopped

6

slices

of cucumbers

3

ounces

sparkling lemonade*

3-6

ounces

IPA

with citrus notes

Garnish: cucumber slices and small basil leaves
Instructions
Add the vodka, basil, cucumbers and sparking lemonade to a shaker half filled with ice. Shake several times, pour into an IPA glass.

Pour beer into the glass, gently stir. Add cucumbers and basil. Serve immediately.
Notes
If you use lemon flavored sparkling water, or any other soda that is unsweetened, make sure to compensate for the lack of sweetness with about 1/2 ounce of simple syrup or agave.