Beer Cocktail: Raspberry Peach IPA Slushies
Beer Cocktail: Raspberry Peach IPA Slushies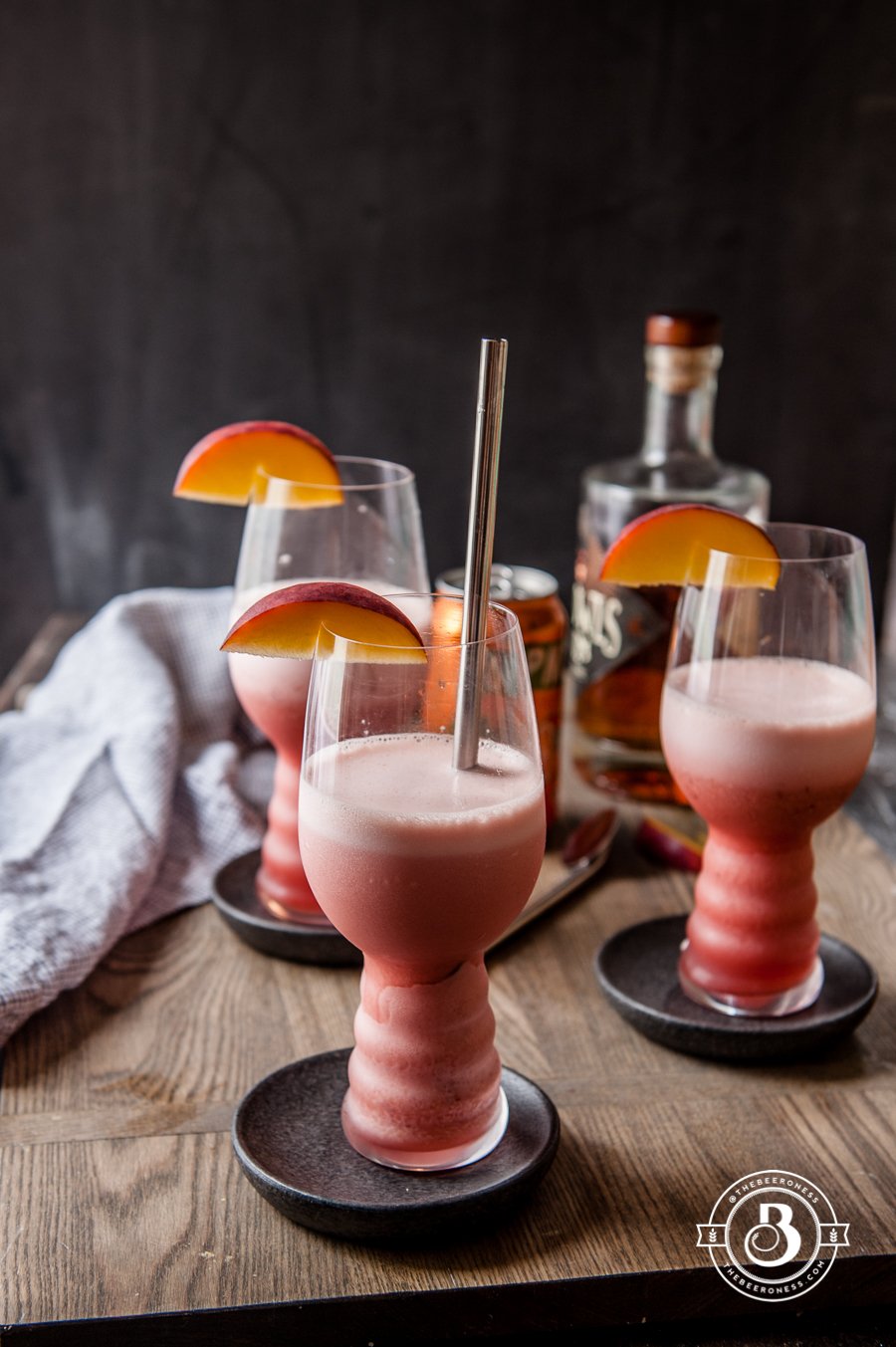 This is how it starts, isn't it?
This is the siren sound that beckons to your non-beer friends, the ones who never even take a sip, the ones who opt for sparkling wine and drinks that end in -tini. It's how we get you hooked. Because you can taste the beer, you can feel the hops on your tongue. But it's wrapped up in an attractive raspberry-peach package like a trojan horse at the gate. You can't turn it down, you want to take a sip even just to see how it taste. You can even pretend like you're too hard-core for something like this, but it doesn't erase how good it taste even if you try to pretend otherwise. The way people who are die hard black coffee drinkers will still drink the hell out of a mocha-frapp if you put one in their hand. The way Citizen Cane devotees will still watch all of Pitch Perfect if it's on HBO as long as no one is around to witness it.
It's ok to like it. Even if you still want to chase it with an IPA right from the can.
I used Tangerine Hop Nosh by Unita Brewing
Raspberry Peach IPA Slushies
Ingredients
1 ½

cups

raspberry sorbet

1

large ripe peach

diced

1 ½

oz

gold tequila or dark rum

12

oz

high ABV IPA
Instructions
Add sorbet, peaches, and tequila to the blender.

Blend until smooth. Add the beer, pulse until just combined.

Pour into glasses. Serve immediately.