Indian Beer and Butter Chicken
15 minutes to this delicious dinner: Indian Beer and Butter Chicken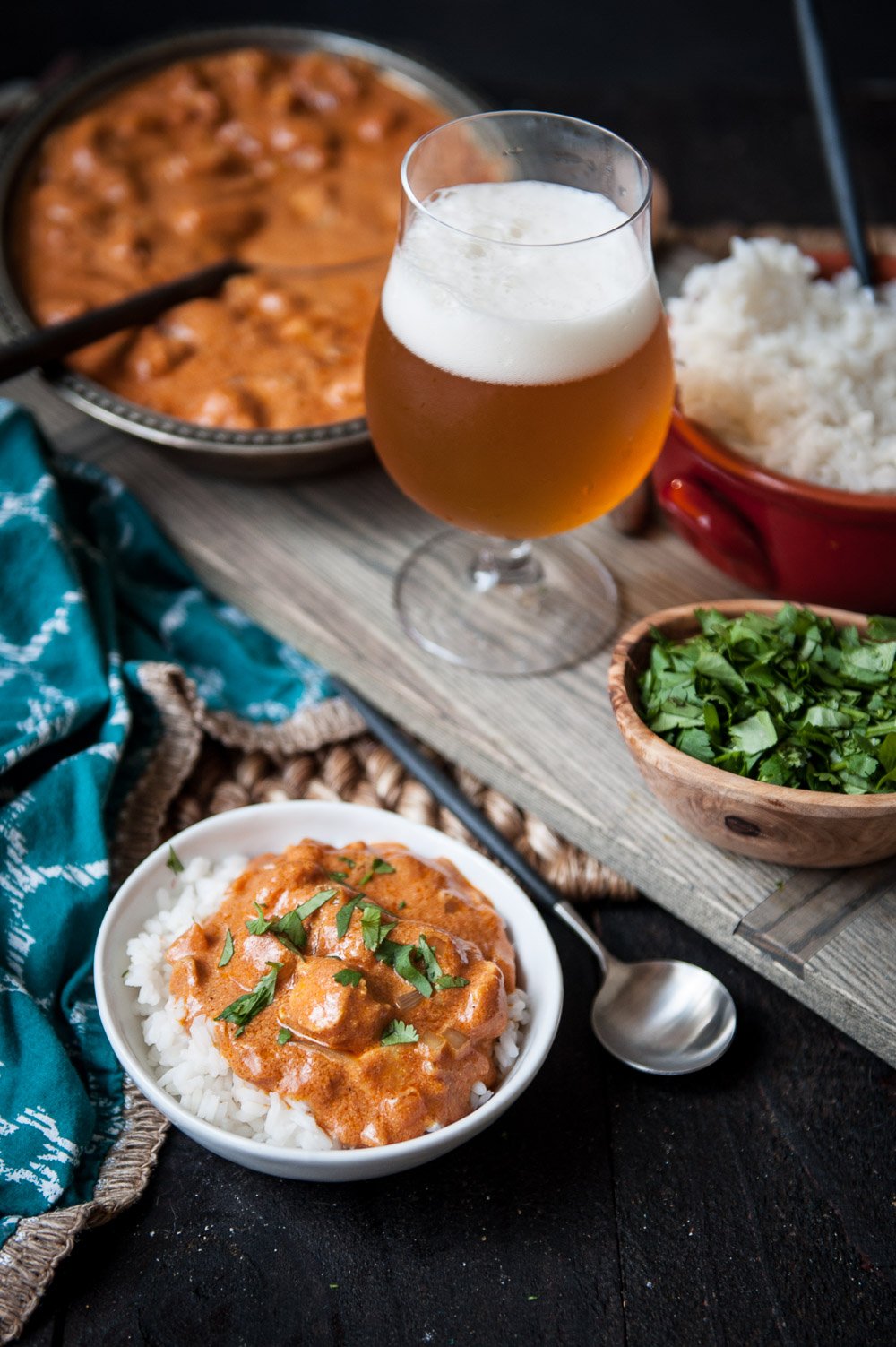 There's a small Indian restaurant in LA, run by an amazing family from Delhi.  They cook family recipes for the masses who line up outside their doors. I'd make a call to this little spot when I was sick, or just too tired to leave the house. I'd place an order and ask if they deliver.
They didn't, I knew this already. I'd sound sad and disappointed when they reminded me that they didn't deliver. After a long pause, they'd ask where I lived. Just a few blocks away, I'd tell them.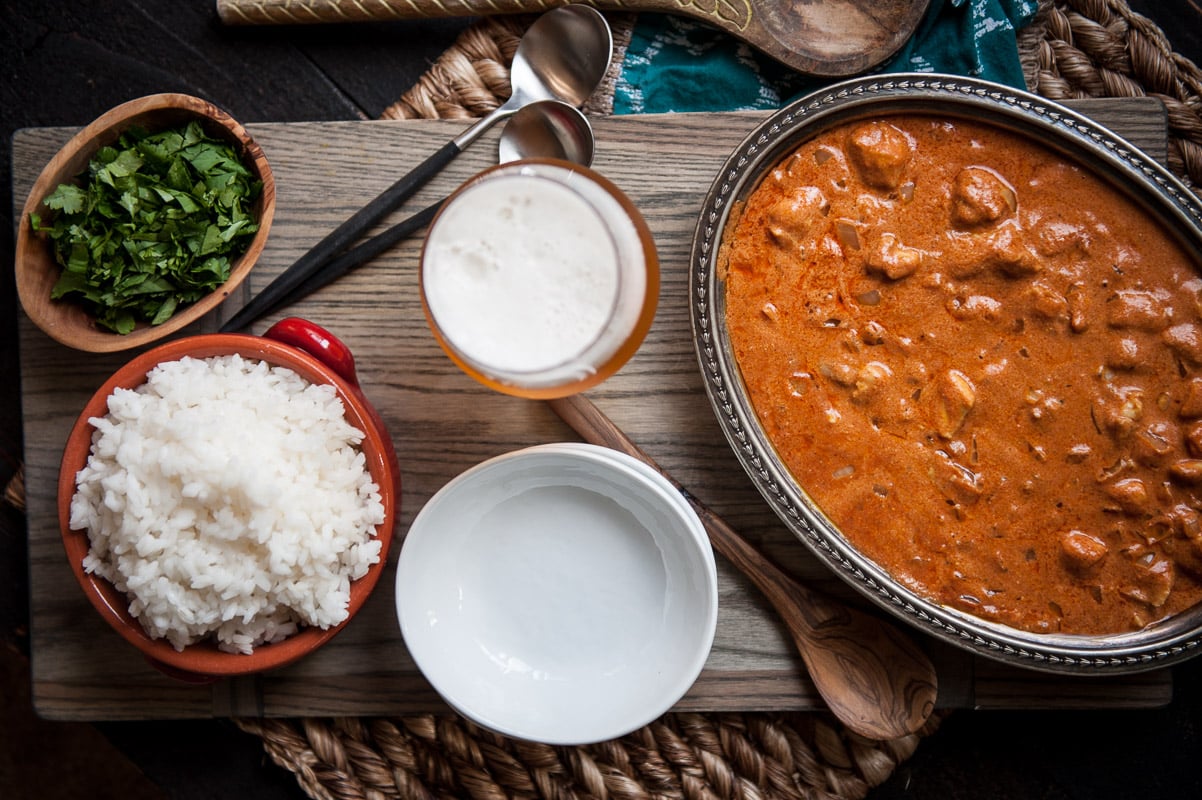 They'd send their son over, in his old, faded red, Honda civic. He'd deliver it to me, always smiling, and tell me to feel better.
I did this about once a month. I think, towards the end, they were on to me. They knew that I hadn't forgotten that they didn't deliver, but they played along anyway.
The generosity, the butter chicken, and the Naan made me a loyal customer. I still miss that chicken, and nothing in Seattle has come close.
So I've started to tweak a recipe I got from a friend to try and recreate it. I love this version, even if it doesn't come from a smiling restauranteur's son, deliver in a compact economy car.
Ingredients
6 tablespoons butter
½ white onion, chopped
1 lbs chicken thighs, cubed
1 teaspoon salt
½ teaspoon black pepper
1 tablespoon garam masala spice mix
½ teaspoon turmeric
¼ teaspoon ground ginger
½ teaspoon smoked paprika
½ teaspoon garlic powder
¼ teaspoon cayenne pepper
¾ cup pale ale
6 ounces tomato paste
7 oz plain Greek yogurt
Rice for serving
Chopped parsley
Instructions
Melt the butter in a large skillet over medium high heat.
Add the onions, cooking until softened and starting to brown.
Sprinkle with salt, pepper, garam marsala, turmeric, ginger, smoked paprika, garlic powder and cayenne, stir to combine.
Add the chicken, cooking until browned (does not need to be cooked through at this point).
Stir in the beer, scraping to deglaze the bottom of the pan.
Stir in the tomato paste, then the Greek yogurt. Lower heat, simmer until the chicken is cooked through, about 5 minutes.
Serve over rice, sprinkle with parsley.
https://domesticfits.com/beer-butter-chicken/