Beer Butter and Potato Dinner Rolls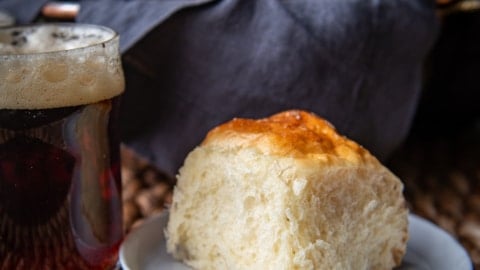 Beer Butter and Potato Dinner Rolls, using potato flakes instead of mashed potatoes make these super easy, light and fluff! My favorite dinner rolls!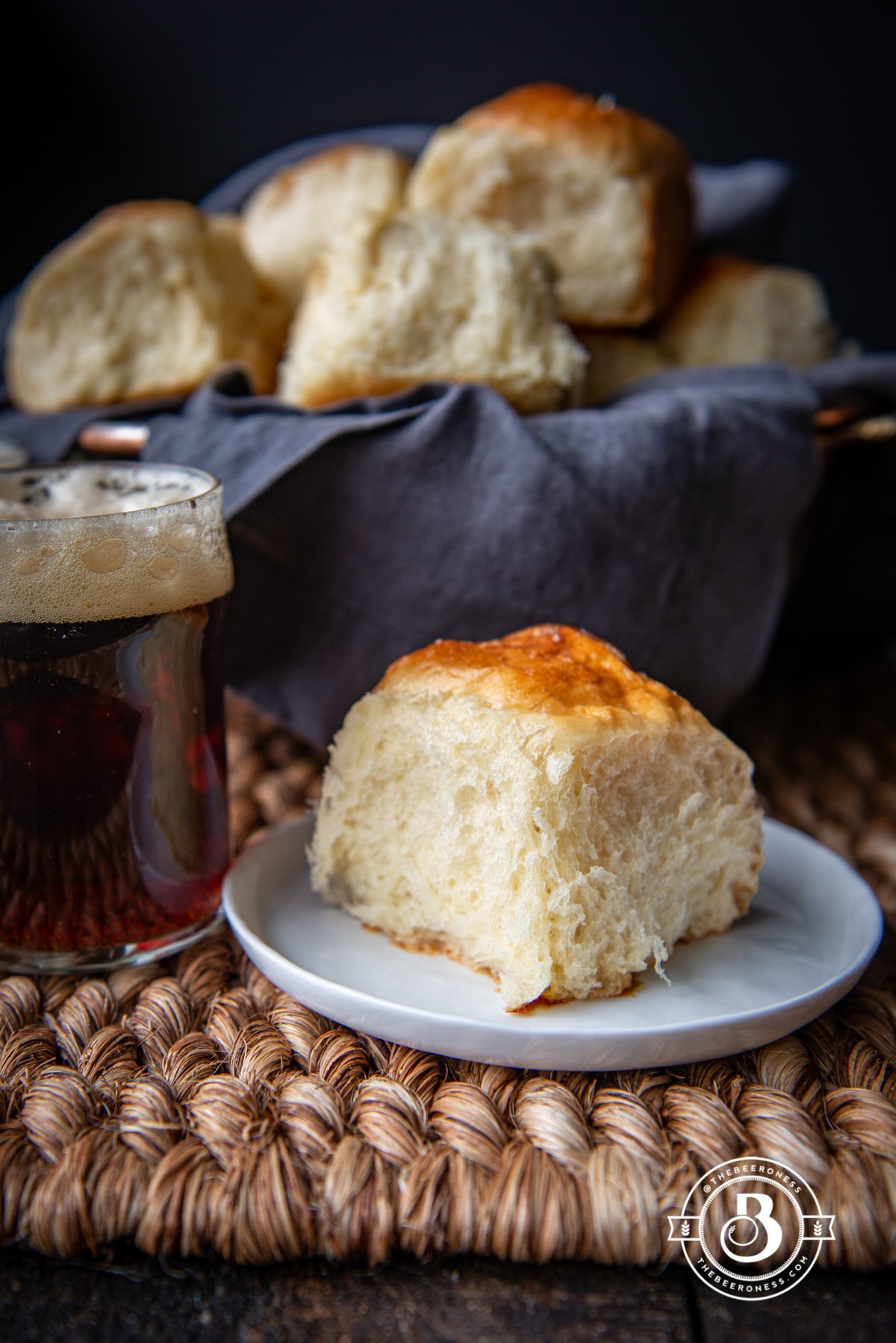 THESE! They are new favorite dinner rolls ever. So super soft, melt in your mouth, you HAVE to make these. And this year is the perfect year since it'll be smaller than normal. Which means more for you, and I promise you're gonna be glad you don't have to share too many.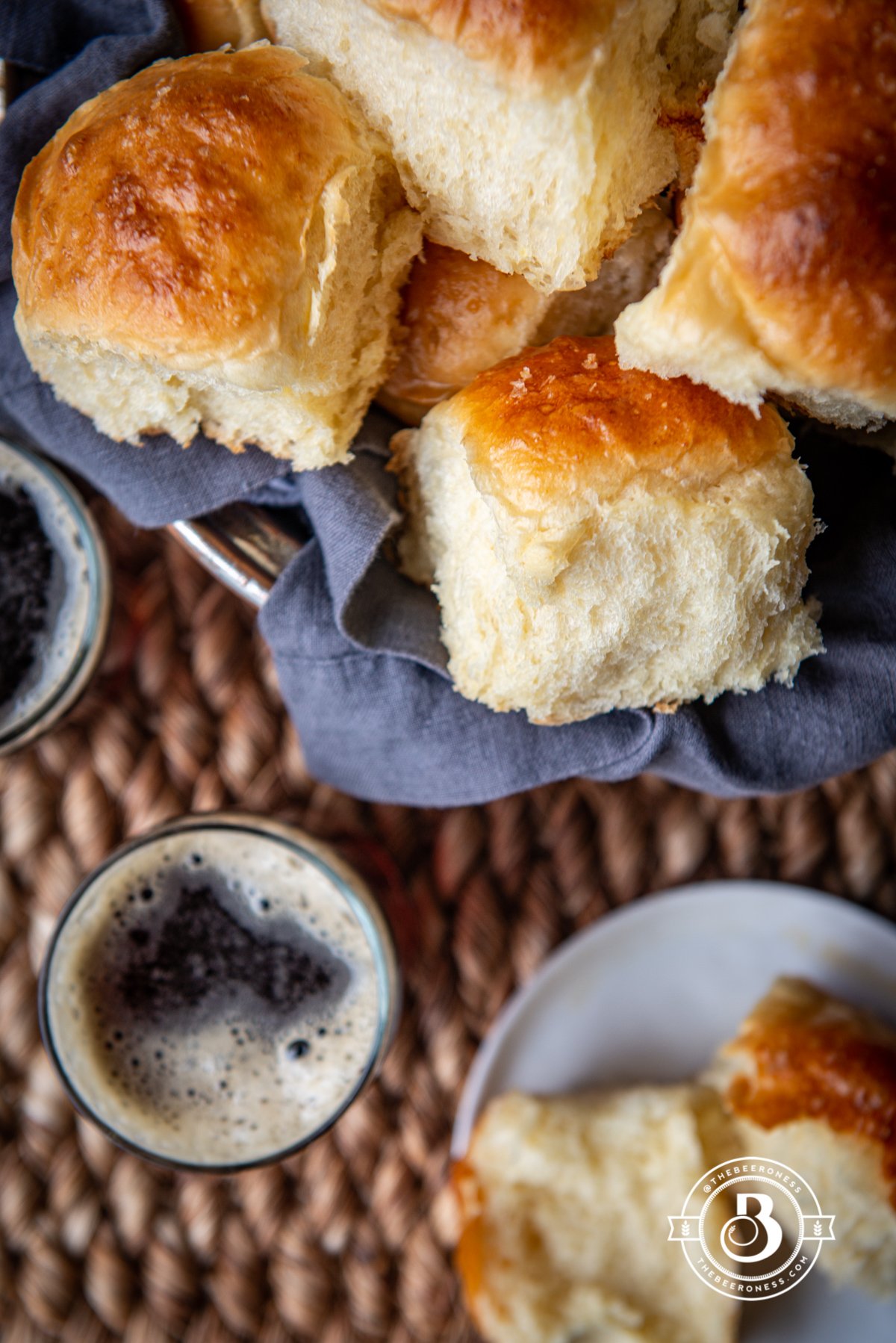 I have to admit that I resist making potato rolls because I'm kinda lazy. This is a fact. Unless I already have leftover mashed potatoes on hand, I don't want to take that extra step. So my laziness has brought us all the idea of using potato flakes, which is not only easier, it's more consistent. Mashed potatoes have varying levels of moisture and dairy, flakes are always consistent (as long as you always buy the same brand). See, look at how good I am at justifying my laziness and finding legitimate reasons to continue to indulge it, if you need any help with this I am at your service. Just don't expect me to get back to you right away.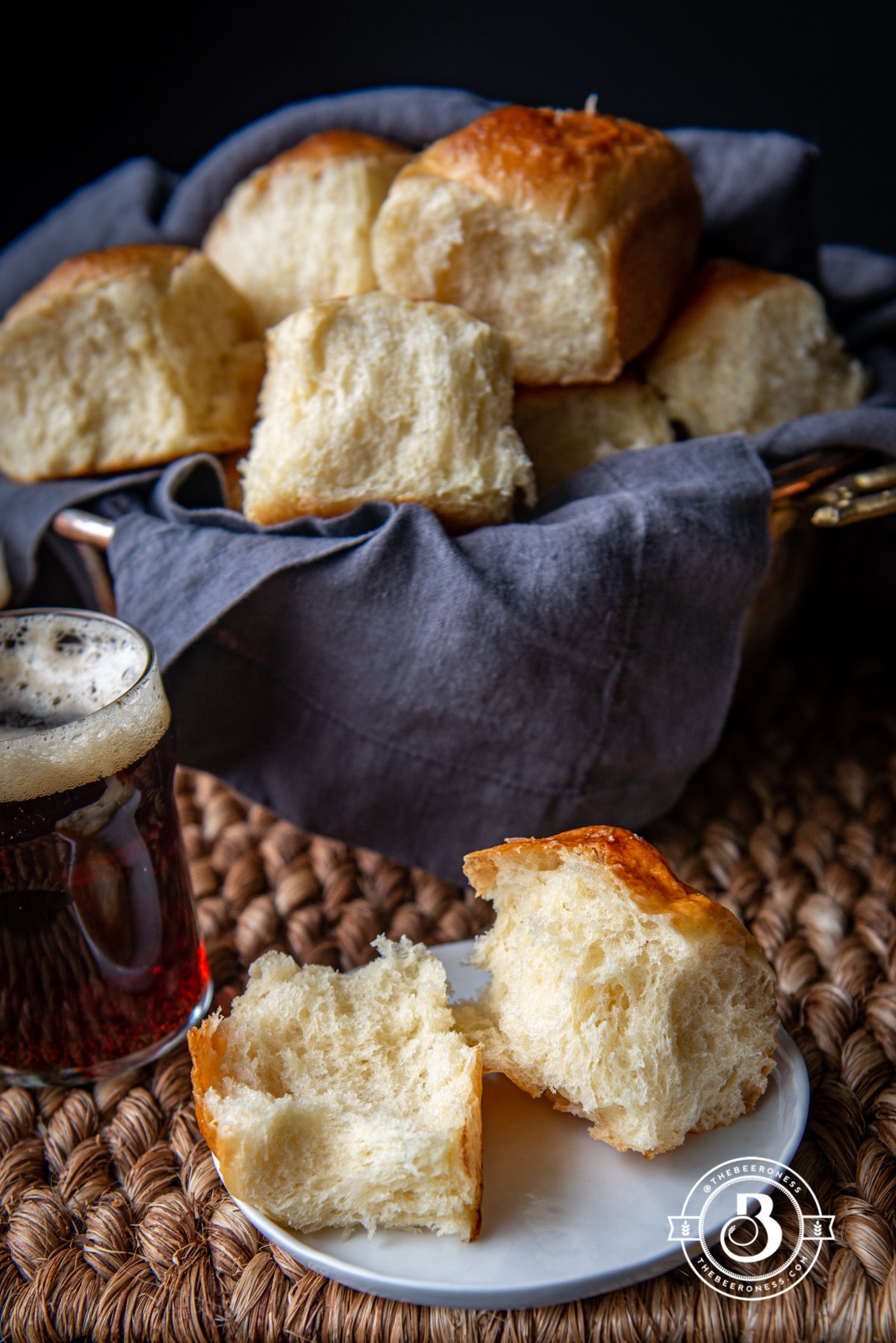 Beer Butter and Potato Dinner Rolls
Ingredients
½

cup

(114g) butter

½

cup

(114g) whole milk

½

cup

(114g) wheat beer

3

cups

(360g) all-purpose flour

1

packet

2 ¼ teaspoonsRapid Rise yeast

2

tablespoons

sugar

⅓

cup

(40g) potato flakes

1

teaspoon

salt

1

large egg

room temperature

Egg wash

1 egg, 1 tablespoon water, beaten

Flakey sea salt
Instructions
Melt the butter in a microwave safe bowl. Add the milk and beer. Heat until 120°-130°F (if your yeast packet mentions a different temperature, use that temperature instead).

In the bowl of a stand mixer, stir together the flour, yeast, sugar and potato flakes.

Add the beer mixture, stirring on medium speed until most of the flour has been moistened. Add the salt and egg, stir until well combined and the dough gathers around the blade.

Oil a large bowl. Using wet hands, move the dough to the bowl. The dough will be very soft and sticky.

Cover and allow to rise until doubled in size, about 45-60 minutes.

Preheat oven to 350°F.

On a well-floured surface add the dough. Cut into 12 equal sized pieces.

Roll into tight balls, add to a baking pan sprayed with cooking spray.

Cover and allow to rest until doubled in size.

Brush with egg wash, sprinkle with salt.

Bake uncovered until golden brown, about 25 minutes.

Serve warm.