Soft Batch Beer and Brown Sugar Cookies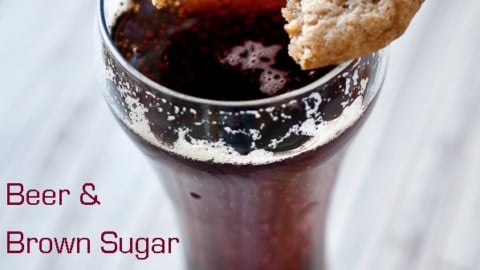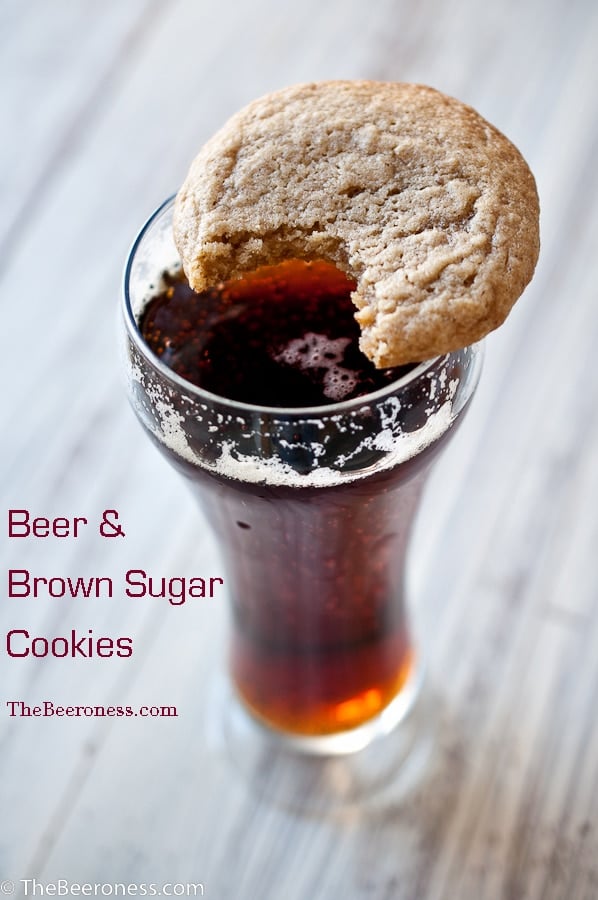 How do you like your cookies? For me, cookies need to be soft and chewy. Did you know there is a bit of a personality test that goes along with cookie preferences? Here it is:
Chewy: You're generally flexibly and easy going
Crispy: You like to be in control
Soft center: You tend towards the sentimental
Cakey: You tend to be emotionally sensitive
Flat: You don't like surprises
Puffy: You tend to be chatty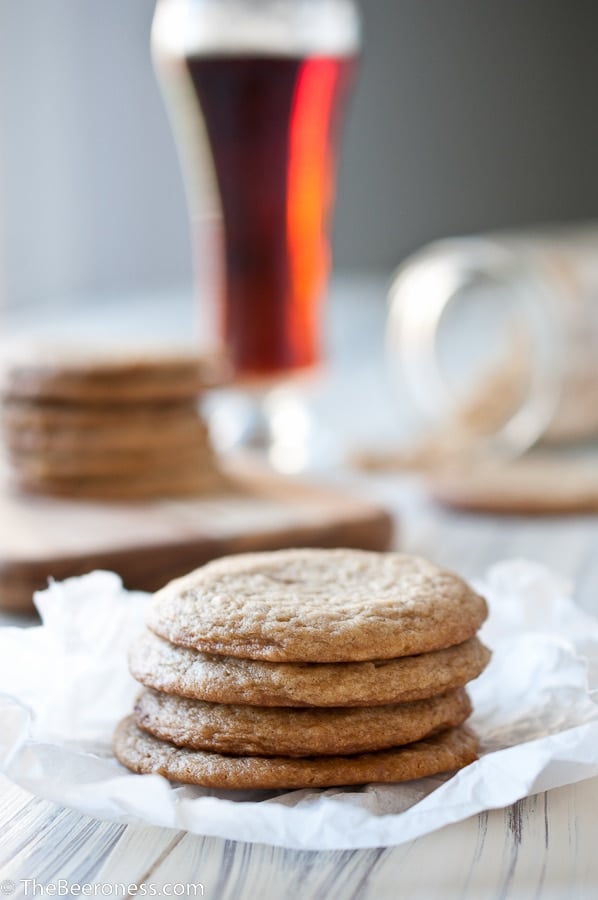 Actually, I completely made that up. Slow news day over here, forcing me to resort to trickery. Was it true for you? My assessments are based solely on the people I know with those cookie preferences, a fairly small sample that will never meet statistical significance.
Just like the theory I formed about the link between cowboys, their beer preferences and their truck choice:
Coors people like Ford
Budweiser people like Chevy
That theory was formed while growing up on a (Ford, Coors and New Holland) farm. These days I can't really say I know many people in any of those four camps, but I still maintain that theory has validity.
So what car goes with Russian River?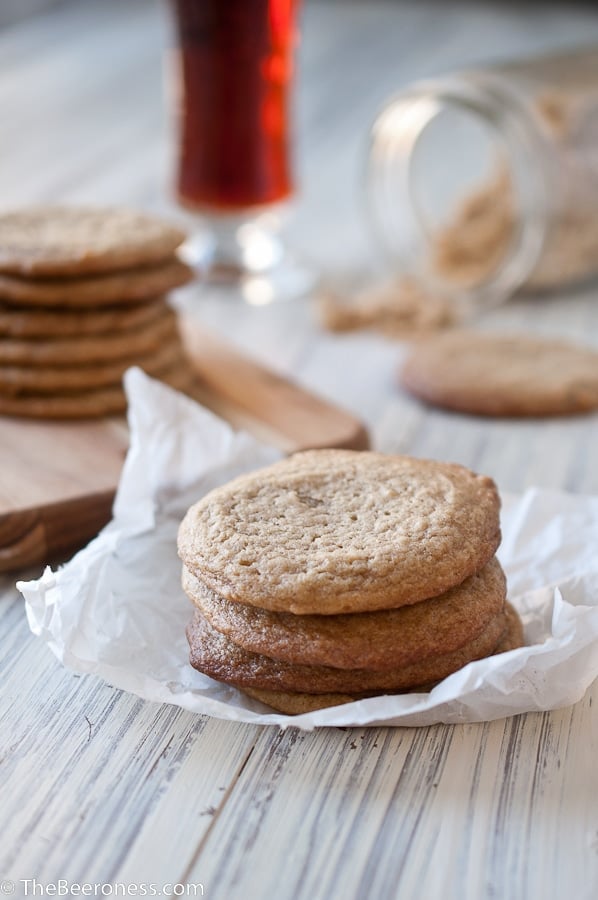 For this recipe I like an American Brown Ale, something that will kick you a bit more hops than the standard English Brown Ale.
Soft Batch Beer & Brown Sugar Cookies
Ingredients
¾

cups

unsalted butter

softened (12 tbs)

1 ¼

cups

golden brown sugar

1

large egg yolk

½

tsp

vanilla

1/3

cup

American brown ale

1 ¼

cups

All purpose flour

1

cup

bread flour

1 ¼

tsp

baking soda

1

tsp

baking powder

½

tsp

salt

1

tsp

cornstarch

¼

tsp

cinnamon
Instructions
In the bowl of a stand mixer, add the butter and brown sugar. Mix on high until very well combined. Add the egg yolk and the vanilla, beat until light and fluff. Add the beer, beat until well combined.

In a separate bowl, add both kinds of flour (bread flour is used to make chewier cookies), baking soda, baking powder, salt, cornstarch and cinnamon.

Sprinkle the dry ingredients over the wet ingredients and stir until just combined.

Using a cookie scoop, scoop out balls of dough slightly smaller than a golf ball onto cookie sheets that have been covered with parchment paper.

Place the cookies in the fridge to chill for at least 20 minutes (this prevents them from spreading too much during baking).

Preheat oven to 325.

Bake at 325 for 12-14 minutes or until the edges just start to turn golden brown (for a puffier cookie bake at 350 for 8 to 10 minutes). Immediately pull the parchment paper off the cookie sheet onto the counter and allow the cookies to cool to room temperature.