Beer Brined Lemon Pepper Chicken with Mango Salsa + DIY Beer Dad Fathers Day Gifts
Beer Brined Lemon Pepper Chicken with Mango Salsa
Let's say that you're the type of person that has a dad that likes beer.
And let's also say that you're the type of person who has procrastinated so much that you don't yet have a Father's Day present for said beer drinking dad.
I'm not here to judge you, I'm here to help you. With not only an easy list of beer infused DIY gifts, but also a quick and easy dinner you can pull off after work while making the thoughtful beer laden gift.
Dad's aren't quite as sentimental as the rest of us, mostly they just need to be told how great they are, they need some alone time, they need a cold beer and a sporting event. Dad's also like to be fed. Give him food, tell him he's good, pet his head. Maybe that's dogs. Or both. Either way, they need to be fed and watered. I can help you with the feeding part, and these double as thoughtful handmade gifts that are way better than that popsicle stick birdhouses you made him in 4th grade. By the way, he just pretended to like that.
Because he's nice. You owe him.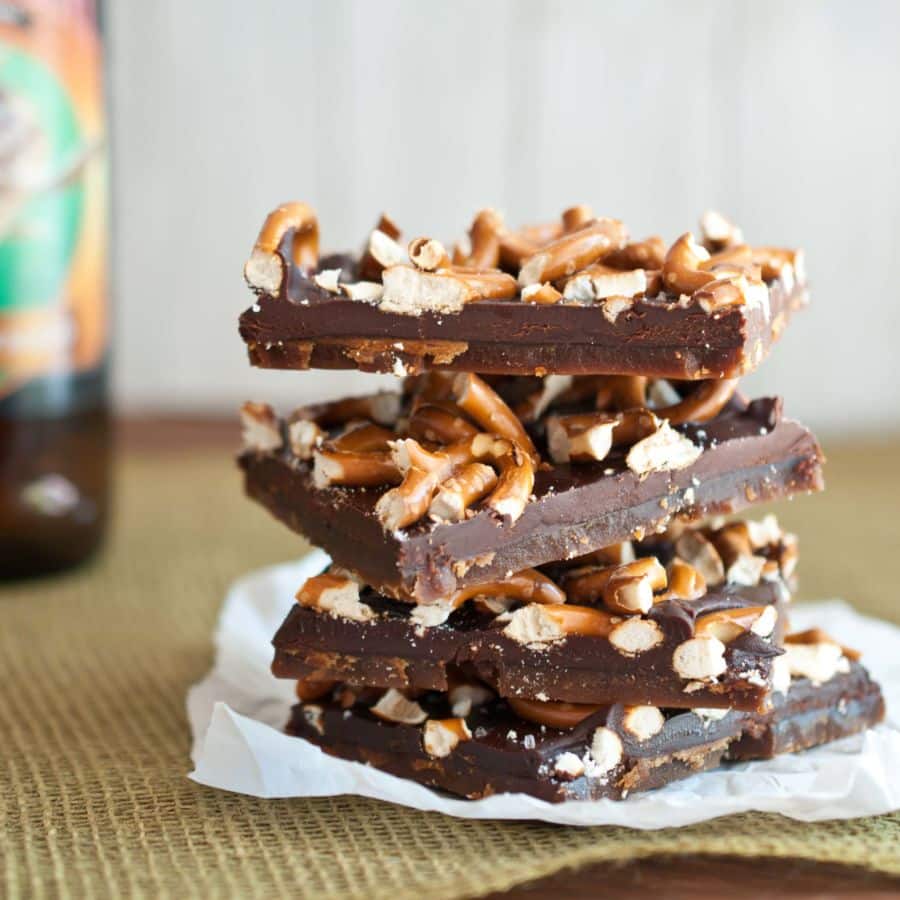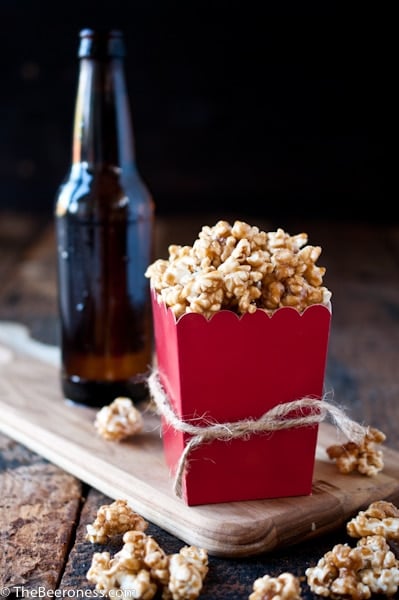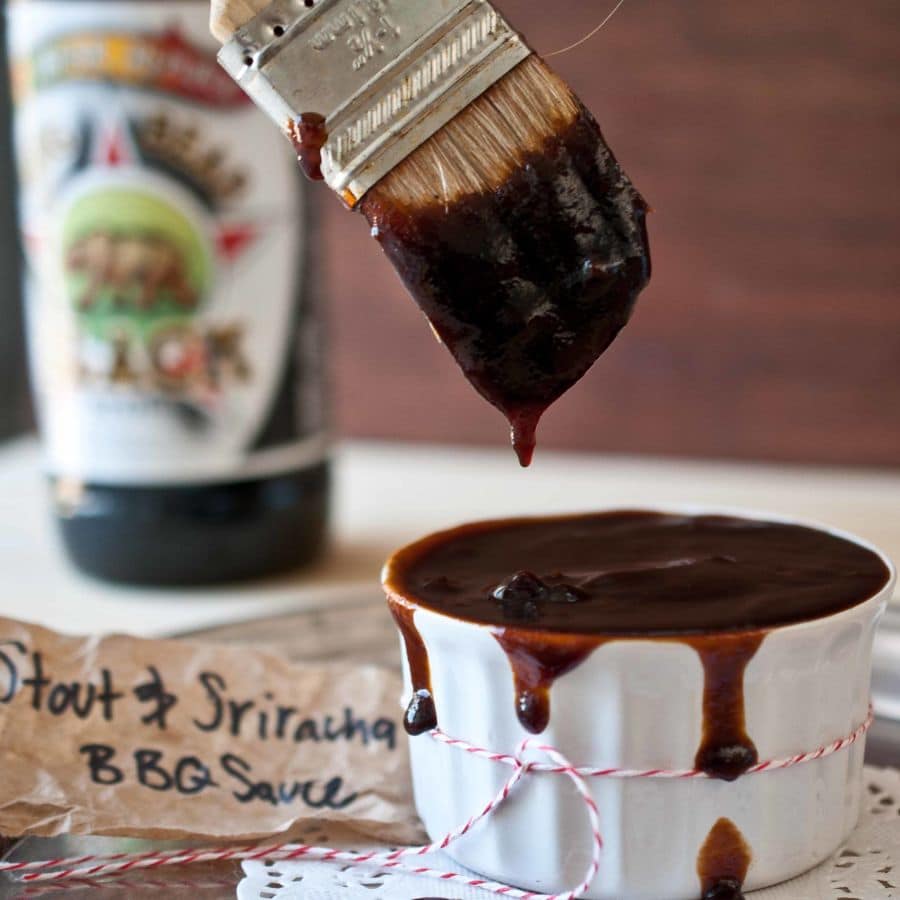 Beer and Sriracha Candied Nuts
Now, go out there, make that beer gift that dad will eat on the couch with his favorite beer while watching his favorite team play another team while he yells at the TV. And don't forget to pet his head.
Beer Brined Lemon Pepper Chicken with Mango Salsa
Ingredients
For the Chicken

6 chicken thighs, boneless, skinless
1 tbs, plus 1 tsp salt, divided
12 ounces brown ale
2 tbs lemon zest
2 tsp fresh ground pepper
1 tsp garlic powder
1 tbs olive oil

For the Mango Salsa

1 large red mango, diced
½ white onion, diced
¼ cup cilantro, chopped
1 red bell pepper, chopped
1 jalapeno, chopped
1 tbs lemon juice
½ tsp salt
Instructions
Add the chicken thighs to a bowl, sprinkle on all sides with 1 tablespoon salt. Cover with beer, refrigerate for 30 minutes and up to 1 hour.
In a small bowl stir together the remaining 1 teaspoon salt, lemon zest, pepper, and garlic powder, set aside.
In a medium sized bowl add the mango, onion, cilantro, bell pepper, jalapeno, lemon juice and salt. Toss to combine.
Remove the chicken from the beer, rinse and pat dry.
Rub the chicken on all sides with the lemon pepper mixture.
Heat the olive oil in a cast iron skillet over medium high heat (take care not to heat the pan over too high heat, the chicken will burn before it cooks through).
Add the chicken to the pan (cooking in batches if necessary), until golden brown on the outside and cooked through, about 5 minutes per side.
Plate the chicken, top with mango salsa.
https://domesticfits.com/beer-brined-lemon-pepper-chicken-with-mango-salsa-diy-beer-dad-fathers-day-gifts/