Beer and Brown Sugar Glazed Bacon Wrapped Dates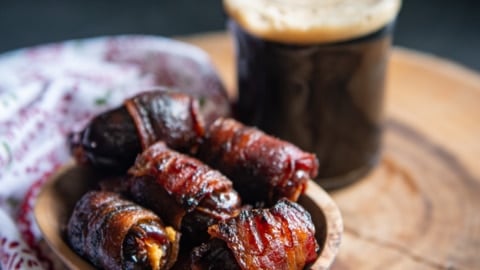 Beer and Brown Sugar Glazed Bacon Wrapped Dates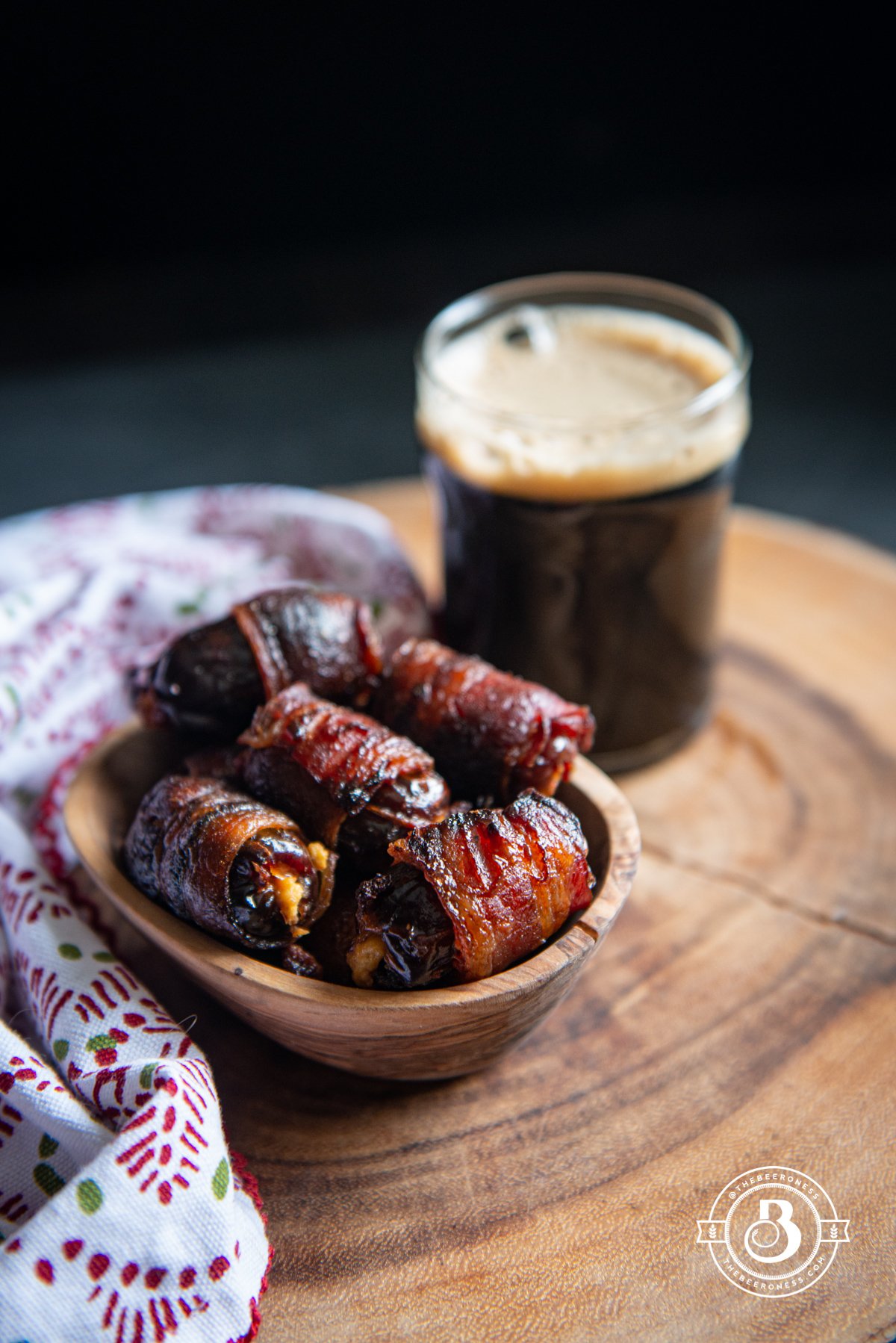 It turns out, you're not alone. This week, according to the internet and science, is the most stressful week of the year. I feel it, it's been an asshole of a week, do you feel it? I didn't shower yesterday and I'm still in my pajamas. At NOON! This is the reality when you work at home. Actual real-life fact.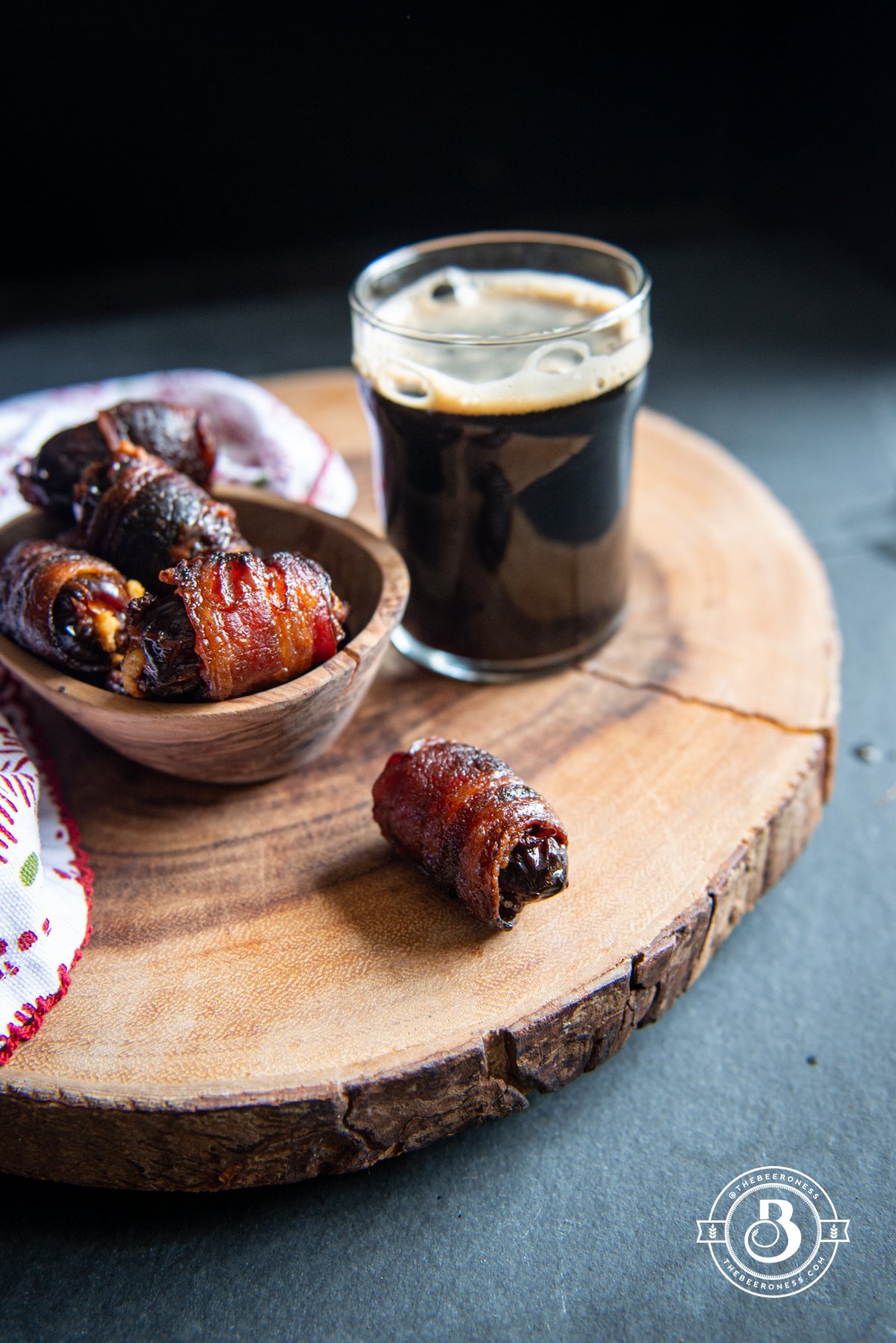 Because of all of this, I needed an appetizer that is a never-fail type. A tried-and-true type. Bacon-wrapped dates it is. Goat cheese is my go-to when stuffing these suckers because I like the tang against the sweet and rich bacon-date combo. But you do you—any cheese will work (but some cheese is super melty and will ooze out, but that's ok, it will still taste great).
And I wanted to smother them in sugar and beer because sometimes I like to live vicariously through my food. Another actual fact.
Thank GOD for beer mail because I didn't even have to leave my house to get this gorgeous bottle of port barrel-aged Belgian quad from Barbarian Brewing which just so happened to pair perfectly with these little nuggets. Beer makes things less stressful.
Anyway, guys, I think I need to shower and eat my weight in bacon. Not sure if it will happen in that order.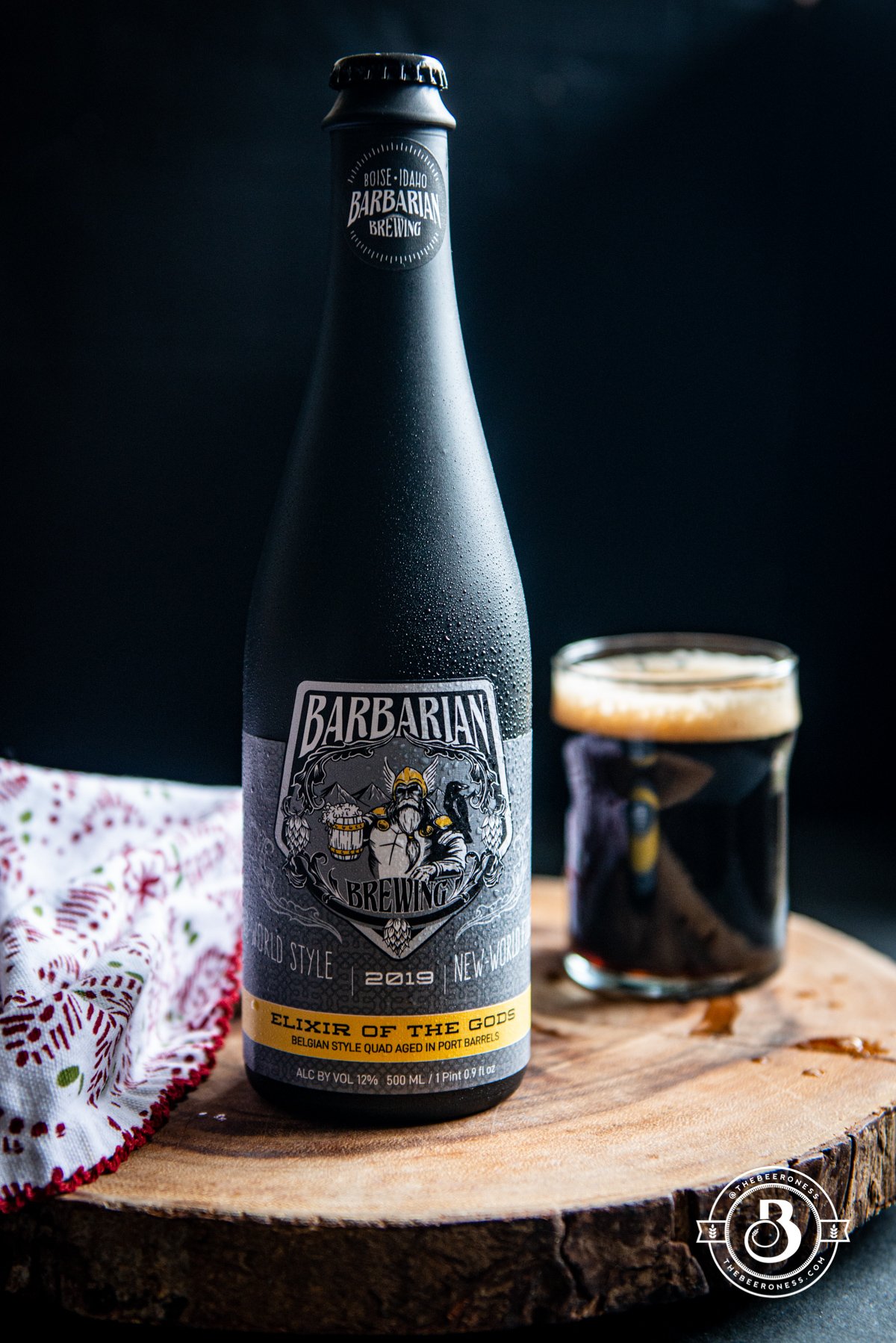 Beer and Brown Sugar Glazed Bacon Wrapped Dates
Ingredients
½

cup (100g)

brown sugar

½

cup (4oz)

beer

brown ale, stout, porter, Belgian

12

dates

pitted

1-

ounce

goat cheese

6

slices

of bacon
Instructions
Preheat the oven to 375°F.

Add the brown sugar and beer to a pot over high heat. Bring to a boil, boil until thickened and reduced, about 6 minutes.

Fill the dates with about 2 teaspoons of goat cheese each.

Cut the strips of bacon in half width-wise.

Wrap the dates with the bacon, add to a wire rack over a baking sheet, seam side down.

Brush the dates with the brown sugar mixture.

Bake until the bacon is crispy and dark, about 25-30 minutes (cooking time will depend on how thick your bacon is).