BBQ Beer Tex Mex Chicken Sliders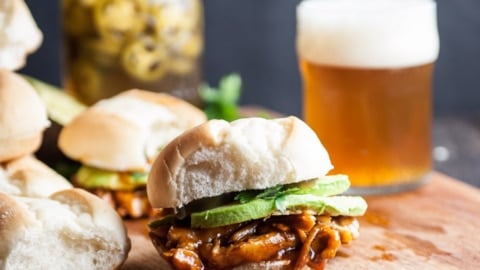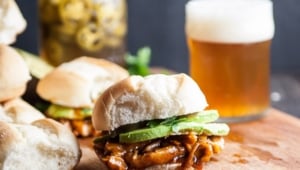 BBQ Beer Tex Mex Chicken Sliders in just 20-minutes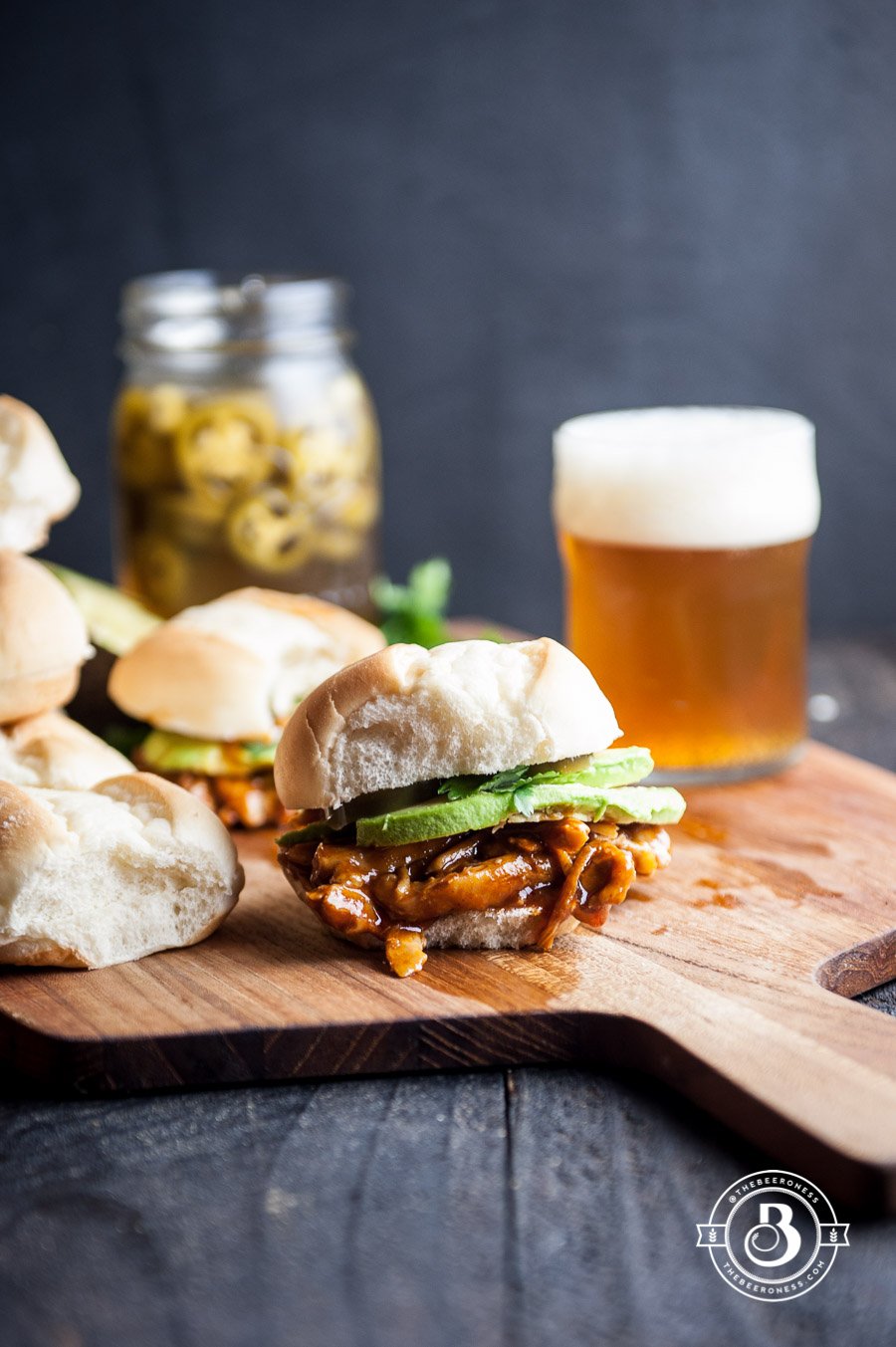 Hi, my friends. I made something for you, something that seemed a bit of a necessity this week. A repurposing of things we've made in order to make it new. After those Beer Pickled Jalapeños we made, and the beer BBQ sauce, it just felt like I needed something that brought it together.
Two seemingly unconnected elements making sense in a new context. For reasons I have yet to pinpoint, I feel like I need that somehow. Like this is an obscure min-sandwich-metaphor for my life right now. I know, you can eye-roll that, I won't hold it against you. I just needed to make order out or randomness, to connect dots, to make peace with two opposing forces.
I'm getting too deep for a sliders post, I appreciate that you've stayed with me in the midst of that, and for your graciousness, I have a recipe for you. A 20-minute-slider-metaphor to remind you that sometimes things don't seem to connect, until they do. And then you wonder why you never saw it before.
Make some sliders, drink some beer, and let life fall into place this weekend. And then report back, I could use a little good news right now.
For this recipe, use Beer Pickled Jalapeños, and Beer BBQ Sauce
BBQ Beer Tex Mex Chicken Sliders
Ingredients
6

chicken thighs

boneless, skinless

Salt and pepper

1

tablespoon

olive oil

1 ½

cups

barbecue sauce

recipe link above

1

cup

pale ale

1

avocado

sliced

¼

cup

cilantro

sliced

½

cup

pickled jalapenos

recipe link above

12

slider buns
Instructions
Sprinkle the chicken thighs on all sides with salt and pepper.

Heat the olive oil in a deep skillet over medium high heat.

Add the chicken thighs, searing on both sides.

Add the barbeque sauce and beer, lower heat to maintain a simmer. Turn the chicken over periodically. Cook until chicken is cooked through, about 10 minutes.

Remove chicken from pan, shred using two forks, return to sauce, simmer for 5 minutes.

In each of the slider buns add chicken, avocado slices, cilantro and a few pickled jalapenos. Serve immediately.