Baked Brown Sugar Chicken Wings With Roasted Red Pepper Cream Sauce
People always ask what I prefer: sweet or savory. The truth is I have a strong pull to mix them together, blur the lines. I add savory ingredients to my baked good and sweet ingredients to my savory dinners.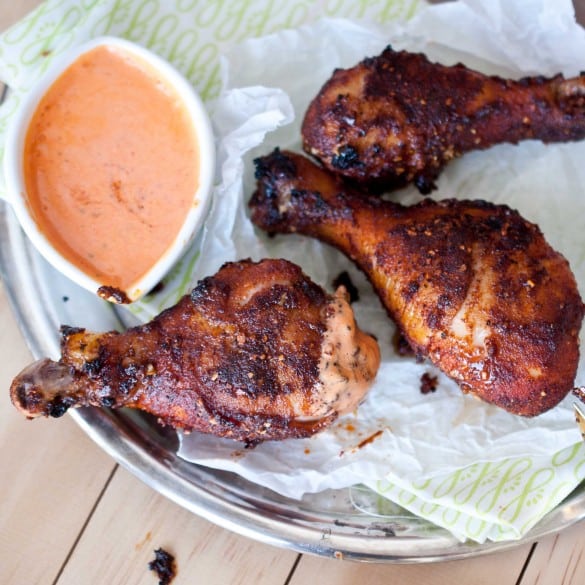 The best fried or baked chicken recipes there are have a touch of sugar. It's this magic secret ingredient that just seems way to simple to make such a huge impact. If you already have a baked or fried or even grilled chicken recipe that you are perfecting, add a tsp of brown sugar and see how it gives an entirely new dimension to the flavor.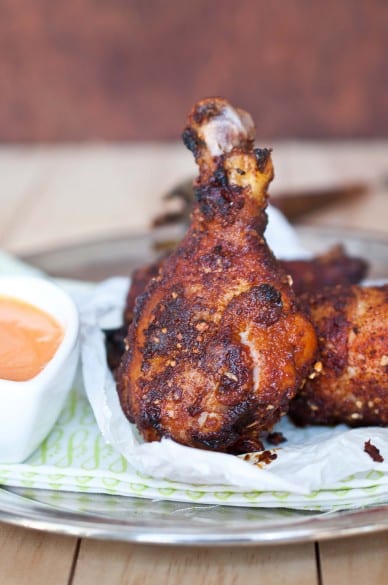 And the sauce combines two of my favorite kitchen staples: roasted red peppers and goat cheese. Both are savory ingredients with a touch of sweetness.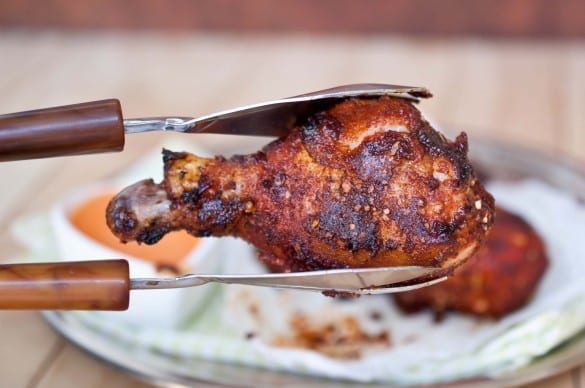 I baked these, more or less because it was easier. But they would also lend themselves well to frying, if you are brave enough. 
Brown Sugar Chili Chicken
Beer Caramelized Mushroom Gorgonzola Tart
Ingredients
2 tbs olive oil
2 lbs assorted wild mushrooms
1 sweet white onion, sliced
2/3 cup red ale (such as Ninkasi Believer)
½ tsp salt
½ tsp black pepper
1 sheet puff pastry, thawed
2 tbs butter, melted
3 ounces gorgonzola
coarse kosher or sea salt
2 tsp fresh thyme, chopped
Directions
Heat the olive oil in a pan over medium high heat. Add the mushrooms and onion, cook until the mushrooms darken and onions start to soften, about 5 minutes. Add the beer, reduce heat and allow to simmer until the beer is almost completely evaporated.
Preheat oven to 400.
Roll out puff pastry on a lightly floured surface, transfer to a baking sheet. Brush the entire pastry with melted butter.
Sprinkle the cheese evenly across the tart, avoiding the outer 1-inch edge.
Spoon the mushrooms and onions over the cheese.
Sprinkle with coarse salt, and thyme.
Bake at 400 until a light golden brown, about 10-12 minutes.
https://domesticfits.com/baked-brown-sugar-chicken-wings-with-roasted-red-pepper-cream-sauce/
Copyright �© TheBeeroness.com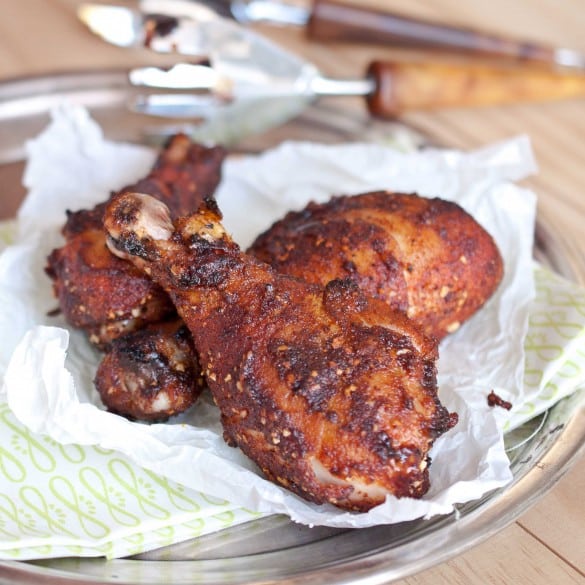 Like Domestic Fits on Facebook