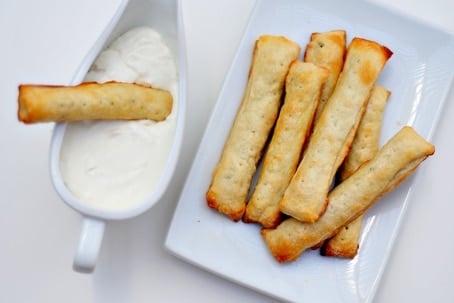 There is a distinct possibility that I am the only person I know that has a problem with left over pie dough. I make pies much more than the average girl, and I always make my crust from scratch. You should too. Really. The only problem is that I always have hunks of dough left over, but I'm never short.
This recipe is meant for those left over scraps that you always have after making pie. You sit there, looking at a heap of dough that you "slaved" over. You feel a brief twinge of guilt about throwing it in the trash, but with a lack of use for 1/2 cup of pie dough, that's were it ends up.
Look how economical and thrifty we are.
A use for leftover pie dough and a cute portable snack.
Perfect for little hands. Or big ones.
Chocolate Pie Sticks
Use leftover pie dough
If you don't have it and want to just make these for the fun of it, here is my pie dough recipe:
Pie Dough:
1 cups of all purpose flour
1/4 tsp salt
1 tbs sugar
3 1/2 tbs butter, cut into cubes
2 1/2 tbs shortening
2 tbs vodka
1 tbs cold water
Chocolate chips (not sure how many you'll need because that depends on how much leftover dough you have)
1 egg
sugar (about 2 tbs?)
If you have your leftover pie dough ready, skip this next paragraph.
If you are making dough:
Break out that food processor and add the flour, salt and sugar and give it a quick pulse until it's combined.
Add the cubes of butter and the shortening and pulse until combined, about 1 1/2 minutes.
Move the dough to a bowl and add the vodka and water with a spatula. Your dough will be very moist, but you can add a bit of flour if it is too moist to hold together. Then shape the dough into a disk, cover in plastic wrap, and chill for at least 2 hours. If you need to, this can be made up to three days in advance, just store the plastic wrapped disks in a large zip lock bag.
Once you have your dough ready:
Roll out the dough, just like for a pie, and cut into strips about 1 inch wide and six inches long.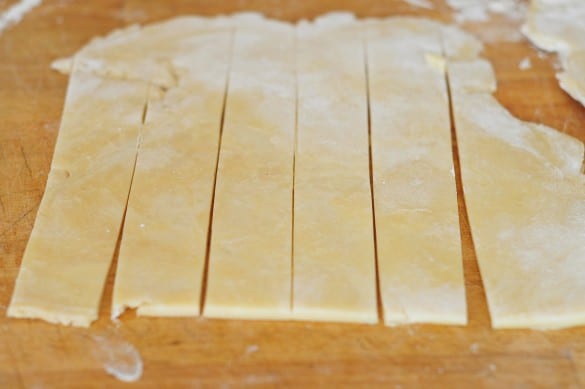 Brush each strip with water, and fill with a row of chocolate chips
Cover each chipped strip with another strip and seal the edges.
Poke holes in the top to let the steam out.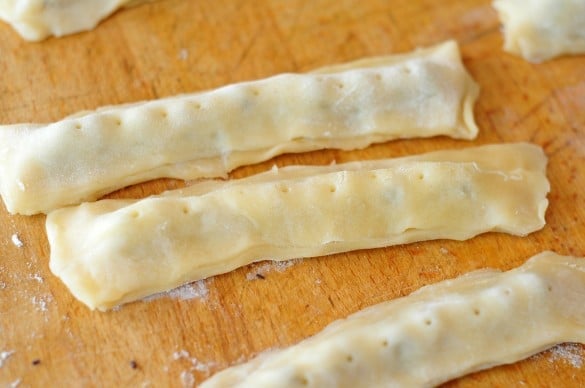 Brush with a lightly beaten egg and sprinkle with sugar.
Put on a baking sheet covered with parchment paper (or sprayed with butter cooking spray)
Bake at 350 for 12-15 minutes or until goldeny brown.
Look how cute Tater is with her pie stick. Yes, I give my kid pie. And fruits and vegetables and chicken. And pie and cupcakes.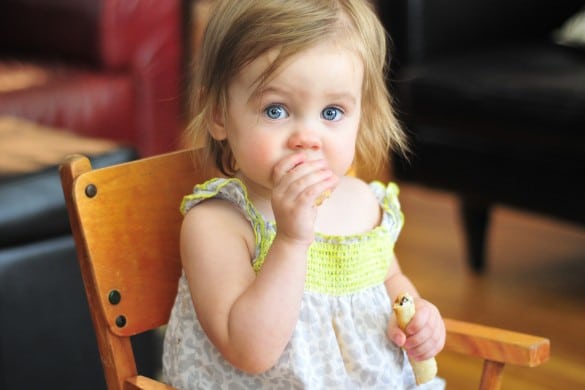 I served them with Chantilly Cream.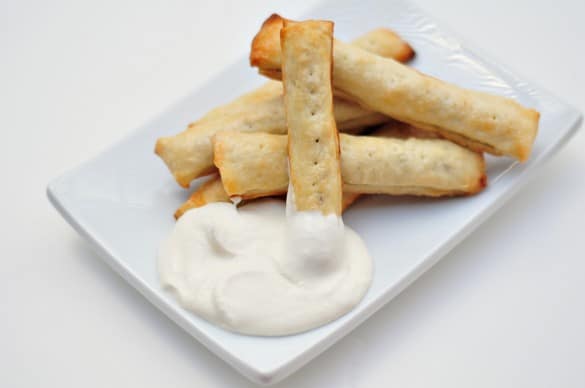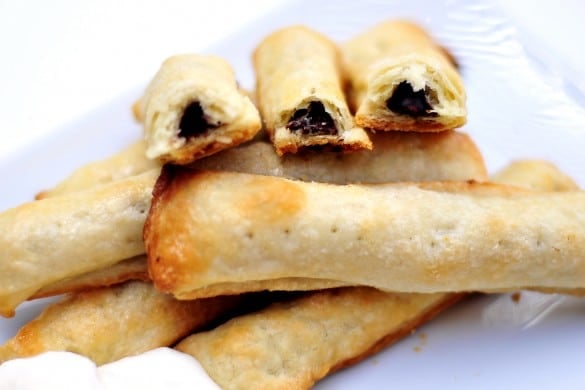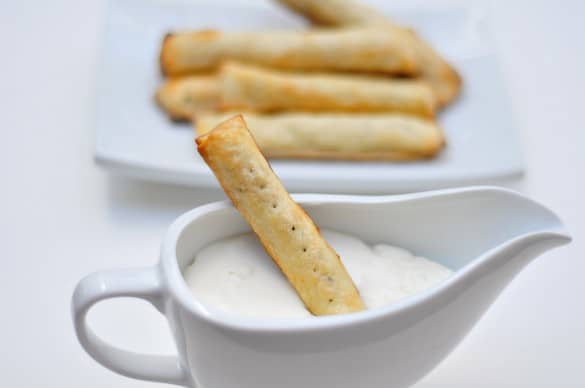 Like Domestic Fits on Facebook