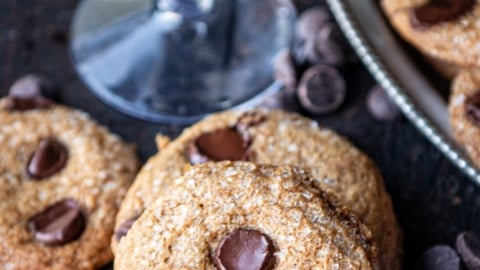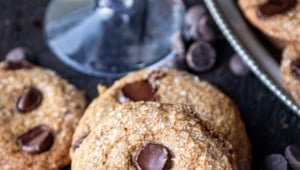 Bourbon Beer and Brown Sugar Chocolate Chip Cookies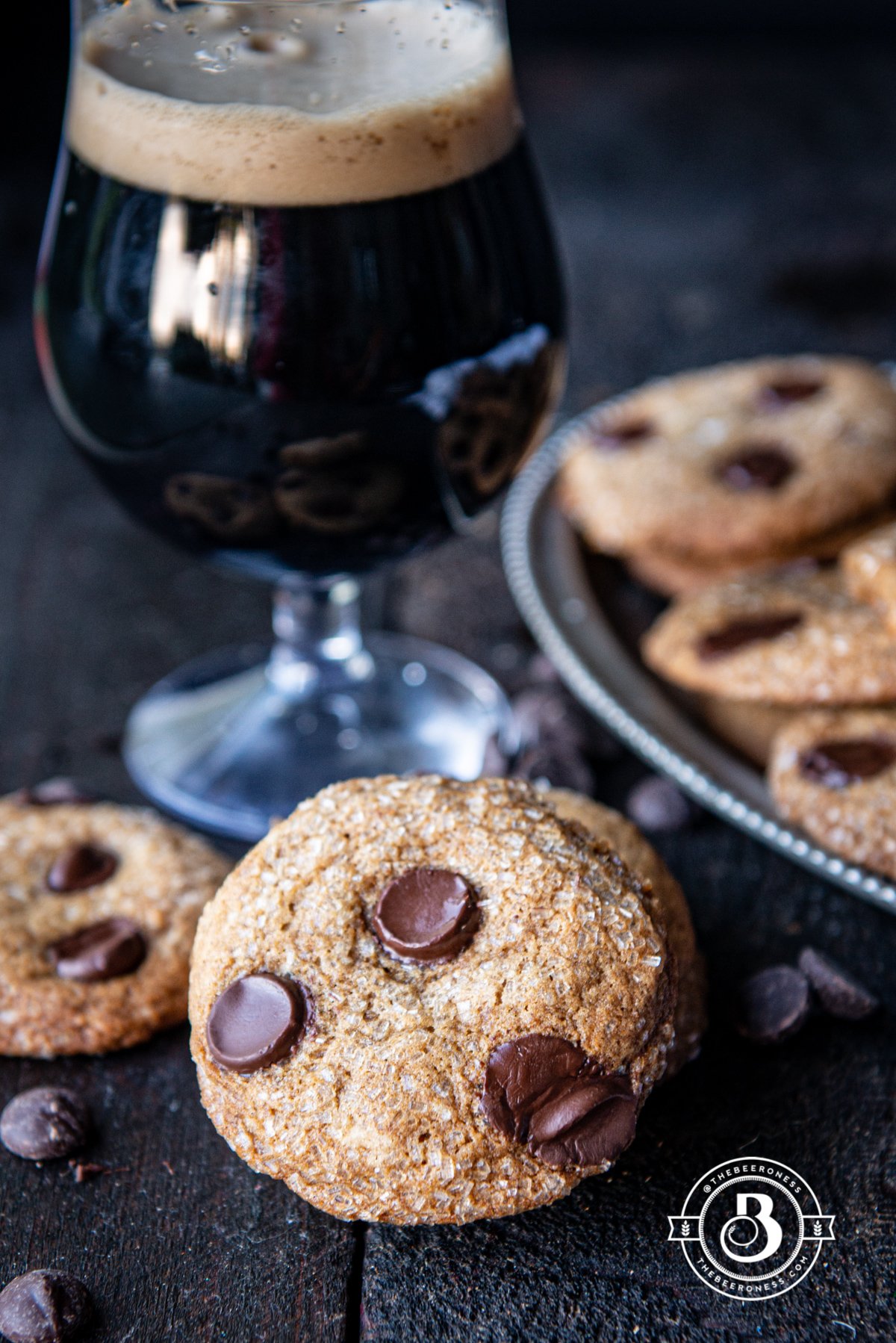 Apparently, the holidays are here. And by "holidays" I mean an excuse to eat all the things and fatten up my neighbors with cookies and beer. It's festive. Merry Cookies and Beer Every Day season, it's a nondenominational holiday that we can all get behind.
We need this right now, we might be divided on a lot of issues after a year like this, but we are all on the same page with cookies, right? RIGHT?! As in, chocolate chips are far superior to raisins which gives me trust issues when I find them in cookies and realize they are not the chocolatey goodness I assume the dark spots in my cookies to be.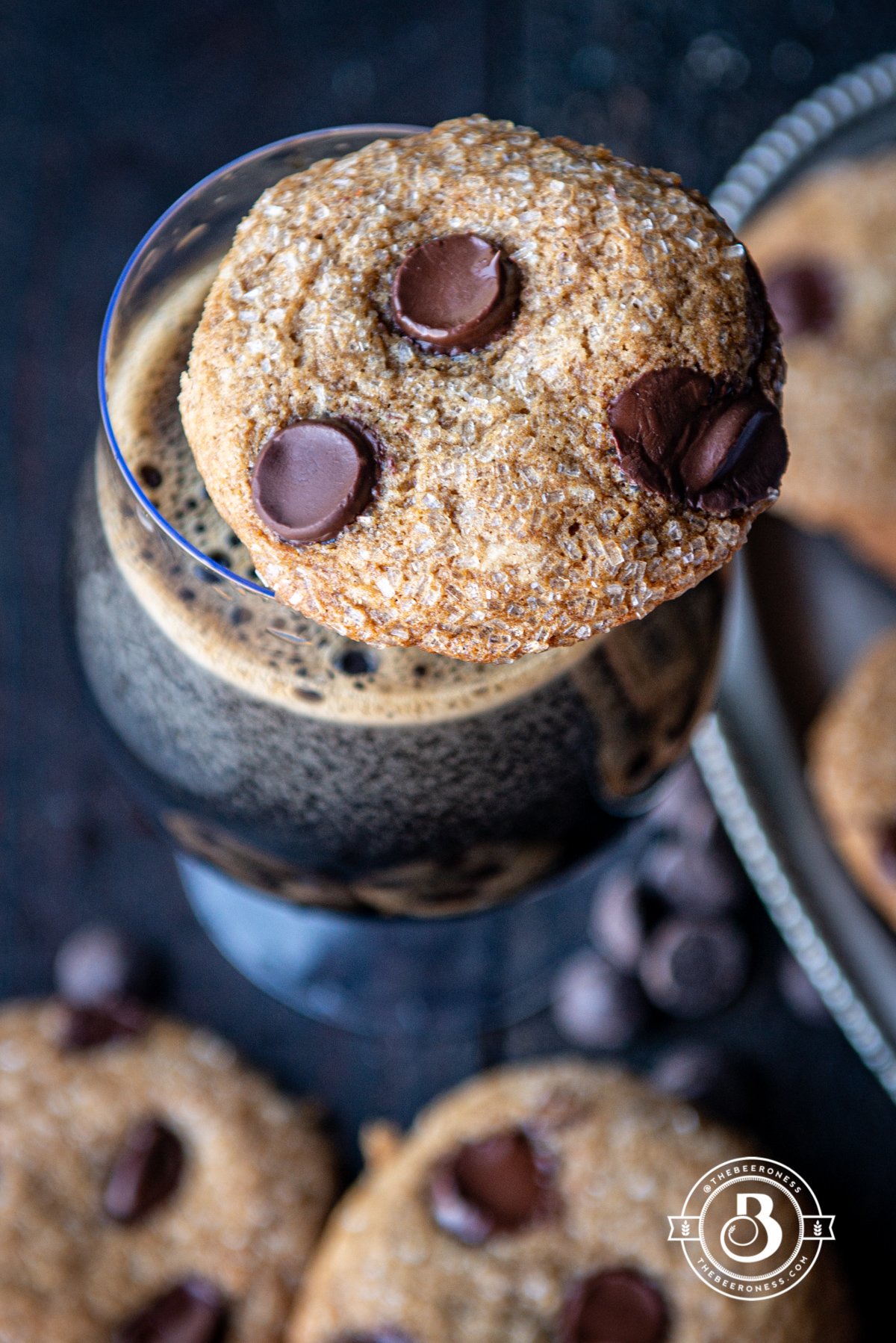 Also, we just need to agree that "cookies and beer" are way better than "cookies and milk". It's just a fact, unless you're a child in which case I have no idea how you found me but please, bake your mom some cookies and forget about the beer it's gross. It's spicy. Let your mom take a sip to make sure. Or several sips. Now she needs a cookie and some alone time.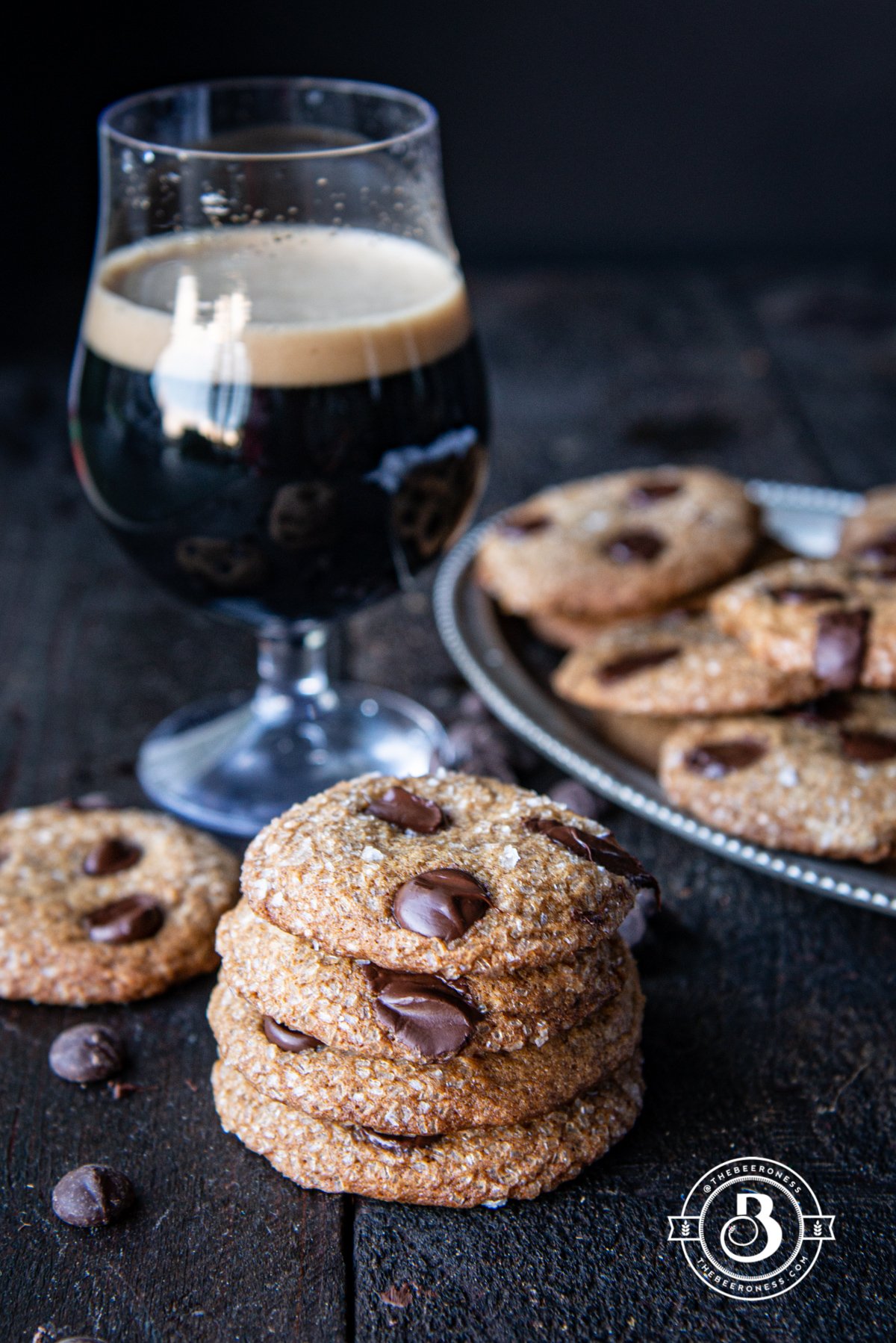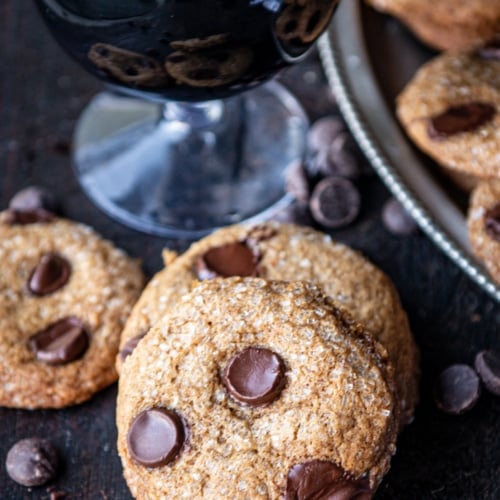 Bourbon Beer and Brown Sugar Chocolate Chip Cookies
Ingredients
13

tablespoons

(185g) unsalted butter, at room temperature

1

cup

(200g) brown sugar, packed

light or golden

1

teaspoon

vanilla extract

1

large egg

at room temperature

2

tablespoons

molasses

not blackstrap

3

tablespoons

bourbon barrel-aged beer

2 ½

cups

(317g) bread flour

1 ½

teaspoons

baking soda

1

teaspoon

ground ginger

1

teaspoon

ground cinnamon

¼

teaspoon

ground allspice

Pinch

nutmeg

½

teaspoon

salt

1

cup

chocolate chips

Sanding sugar*
Instructions
Preheat the oven to 350°F.

Add the butter and brown sugar to a stand mixer, beat on high until well combined, light and fluffy. This should take about 3 to 5 minutes.

Add the eggs and vanilla, beat until well combined, and resembles frosting. Add the molasses and beer, beat until well combined.

Add the flour, baking soda, ginger, cinnamon, allspice, nutmeg, and salt, stir until just combined.

Stir in the chocolate chips.

Add the sanding sugar to a bowl.

Using a cookie scoop, make balls of dough, roll in the sugar, then add to a cookie sheet covered with parchment.

Bake for 12 minutes, pull the parchment paper off the cookie sheet onto a flat surface to rest until cooled.
Notes
Sanding sugar is large grain sugar that won't melt in the oven. You can also easily use clear/white sprinkles or just plain ol' sugar.