Apricot Sriracha IPA Chicken and Session IPA's for Summer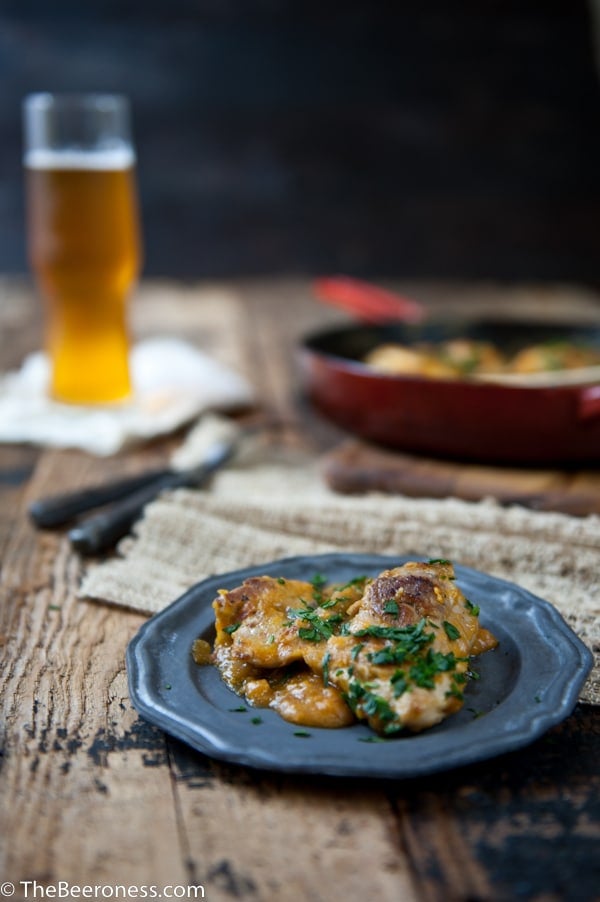 For what seems like decades brewers have been involved in a bit of an ABV arms race to see who can bring to the table the IPA with highest alcohol content. The Top That ABV Game seems to be waining in favor of the Full Flavor Session IPA game, to the relief of lightweights across the land.
Now that summer is around the corner and long days of eating Hot Meat off the grill and drinking all day, session beers are more important. A session beer is a beer with low alcohol that you can spend a "long drinking session" consuming without becoming a cautionary tale. Mostly, these are beers that have less than 5% alcohol by volume (ABV).
Although a low ABV session beer becomes an important part of not becoming an unintended YouTube sensation with drunk antics, we also want to continue to perpetuate our status as the Craft Beer Queen, so "lite" beer won't be considered. Session IPA's are what we go to. The hops we want, the low alcohol that keeps us functional all day.
Here are some to seek out. This isn't a "top ten"list, or a "best of" list. It's just a list. A list of great session IPA's to seek out when you want to drink all day without embarrassing yourself. If you have a session IPA you love, let me know.
Founders: All Day IPA ABV 4.7%
Lagunitas Brewing: Day Time IPA 4.65%
Fort George Brewery: Suicide Squeeze 4.5%
Sierra Nevada: Nooner Session IPA 4.8%
Firestone Walker: Brewing: Easy Jack IPA 4.5%
Southern Tier: Farmer's Tan IPA 4.6%
Pizza Port Brewing: Ponto S.I.P.A. 4.5%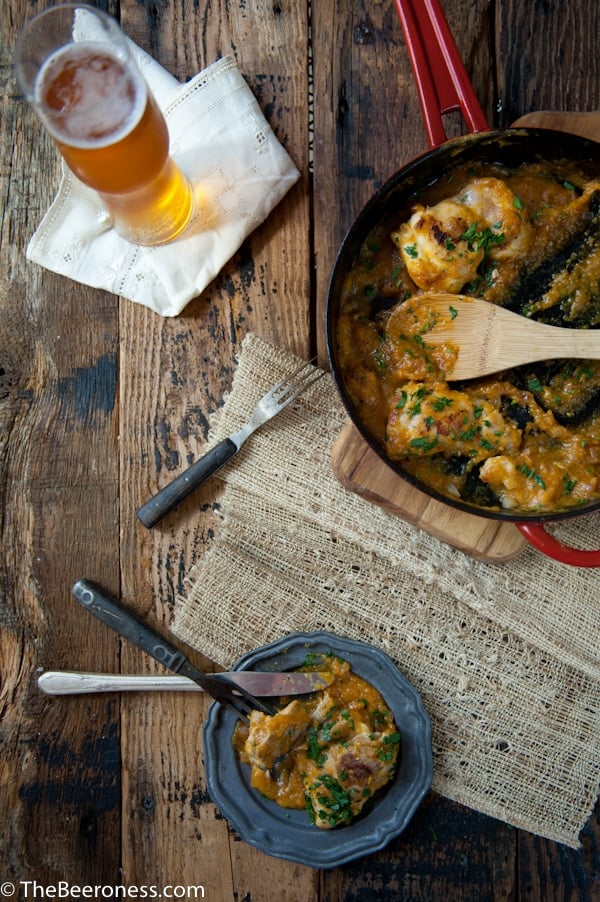 Apricot Sriracha IPA Chicken
Ingredients
1

lb

very ripe apricots

pitted

1/3

cup

IPA beer

1

tsp

sririacha

2

tsp

cornstarch

1

tbs

balsamic vinegar

1

lb

chicken thighs

salt and pepper

1

tbs

olive oil

2

tbs

chopped shallots

3

tbs

chopped flat leaf parsley
Instructions
In a food processor or blender add the apricots, IPA, sriracha, cornstarch, and balsamic, blend until smooth.

Salt and pepper the chicken thighs on all sides,.

Heat the olive oil in a skillet over medium high heat.

Sear the chicken breasts on both sides. Add the shallots, stir until shallots have softened.

Add the apricot mixture, reduce heat to a low simmer, simmer until sauce has thickened and chicken is cooked through, about 8 minutes.

Remove from heat, sprinkle with parsley.
Notes
This recipe needs fully ripe, sweet apricots. If you use under-ripe apricots, the dish will be overly sour. If you don't have over ripe (almost mushy) apricots, add 2 tbs honey to combat the bitterness.