Apple Sour Cream Scones
"I asked the maid in dulcet tone
To order me a buttered scone
The silly girl has been and gone
And ordered me a buttered scone."
I had no idea that there were two ways to pronounce the word"scones" until I was in the basement of a youth hostel in Ireland. It was the morning after I'd taken my very first flight across the Atlantic. I was tired and jet lagged, wandering around trying to find the "Free Breakfast" that had been advertised in the price of the room. My budget was too tight to pass up free food, fueling my persistence to locate the illusive no cost sustenance. A long corridor lead me to a bare kitchen, fitted with a small table of baked goods, cereal and coffee that may as well come straight from heaven. As I took the quickest, most direct route to my caffeine siren, I heard a very thick English accent, unlike any I'd heard before. It was hard for my American ears to make out his words, too embarrassed to ask him to repeat himself. The last bit of his introduction was all I was able to catch.
"…..wanna sc-Gone?"
I smiled, sc-Gone? What would that be…
"I'm Jackie." I smiled an apology for not understanding.
"Sc-Gone?"
"Ahh..Hi."
"SC GONE??? SC GONE??!!" He shook a biscuit at me with the fury or a trail weary traveler.
"OH, Scone!"
There were quite a few sentences that came out of his crumb laden mouth, but all I was able to catch was "It's called ENGLISH, not AMERICAN!"
 Well, yes, I will have a ScGone. I'll have it with a cup of coffee and I will enjoy my very first morning outside North America, no mater how I pronounce it.
I smiled and sat across from him, "This ScGone is delicious."
He gave me a very detailed stare before hidding his smiled behind his breakfast pastry.
I can't exactly say that this traveling linguist became my first friend abroad, but he was my first breakfast companion and inadvertent dialect coach.
Apple Sour Cream Scones
1 stick of unsalted butter
2 cups of apples, peeled, cored and chopped
1/3 cup sugar
3 cups flour
2 tsp baking powder
1/2 tsp fresh ground nutmeg
1 tsp baking soda
1 tsp Kosher salt
1/2 cup sour cream
1/2 cup buttermilk
1 egg
1/4 cup brown sugar
In a pan over medium heat, add the butter and apples. Cook until the apples are soft. Remove from heat and allow to cool. In a large bowl, add the sugar, flour, baking powder, nutmeg, baking soda and salt, whisk to combine. Add the apples and butter and stir with a wooden spoon until combined. Add the sour cream and buttermilk and stir until combined. On a flowered surface, place the scone dough. Form into a log about 1 foot long, four inches wide and 2 inches high.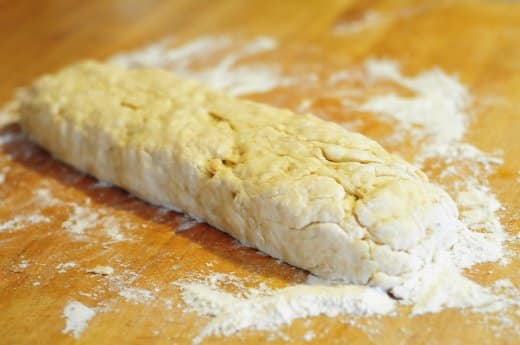 With a sharp knife, cut the log in half. Cut each half in half.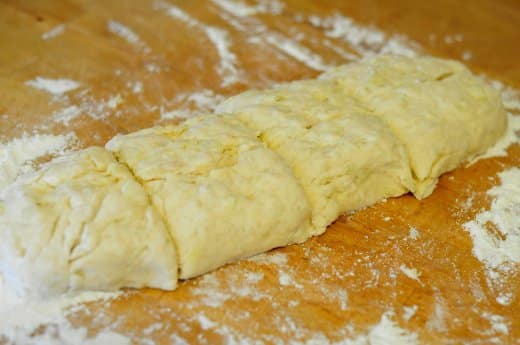 Then make a diagonal cut across each of the pieces making triangles.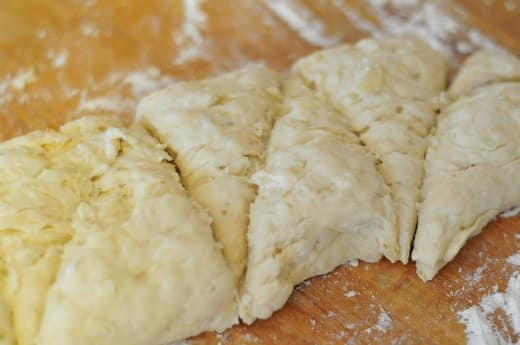 Place the triangles on a baking sheet lined with parchment paper. Beat the egg in a small bowl and brush egg on to the tops of the scones. Sprinkle each scone with about 1/2 tsp of brown sugar. Place the baking sheet in the fridge and chill for at least an hour. Pre heat the oven to 400 degrees and then bake scones for 18-22 minutes or until the tops are golden brown.