Amber Ale Beer Hot Sauce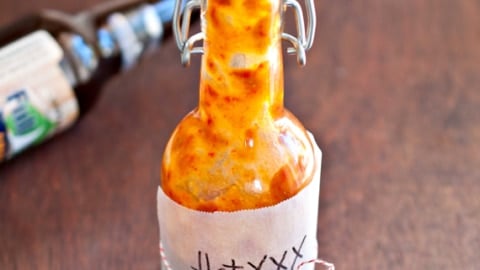 I have an analog soul, still shooting with a film camera.
I like to read real life paper books.
I write letters with pen and paper.
I like to listen to the scratchy sound of Robert Plants voice spun out of a vinyl record.
I guess I was born too late to enjoy all the good stuff. And little by little my antiquated habits are being digitized. I own a DSLR, an iPod, an iPhone and of course, a MacBook. But I will always shoot with my medium format Yashica, and I will hold out strong with my paper words inside real life pages, and I will always say Thank You with ink and a stamp.
It's probably my primitive spirit that draws me to beers that have been around a while, staying true to what they have always been. Full Sail Amber Ale has been a pioneer in the Craft Beer world since the 1980's, earning the distinction of the first craft beer bottled in Oregon. And just as you should all have a fierce respect for film cameras, vinyl records and paper books, you should also put Craft Beer Pioneers among those ranks.
All Hail Full Sail.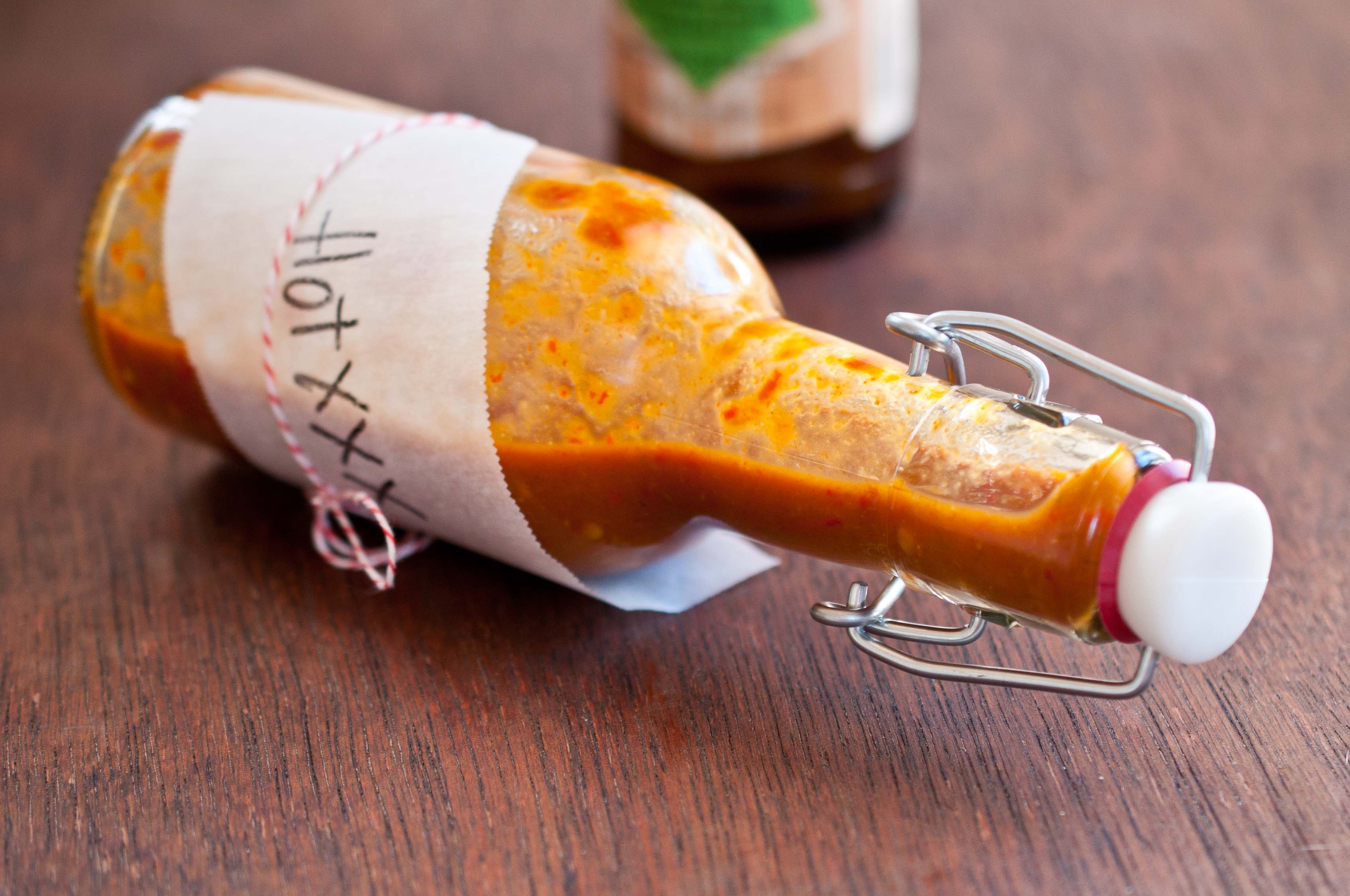 Amber Ale Hot Sauce
2 tbs olive oil
5 red jalapenos, stems removed, chopped
2 serrano chillies, stems removed, chopped
5 cloves of garlic, minced
12 oz Amber Ale (Reccomended: Full Sail Amber)
1/2 tsp smoked paprika
1/2 tsp salt
1 tbs rice wine vinegar
1/2 tsp white sugar
In a sauce pan, heat the olive oil over medium-high heat until hot but not smoking. Add the jalapenos and Serrano, cook until soften, stirring frequently, about 5 minutes. Add the garlic and cook for about 30 seconds, add the beer and then the remaining ingredients. Allow to simmer for about 8 minutes, stirring occasionally. Remove from heat and allow to cool. Add the blender or food processor and puree until smooth. Store in an air tight container in the fridge.