All-Purpose Beer Marinade for Grilling (meat or veggies!)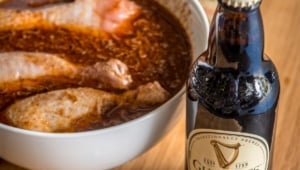 Diageo Beer Company USA, sponsored this post. Partnerships with The Beeroness and outside companies only occur when the company's products are ones I use and enjoy myself. All ideas, words, and opinions are my  own.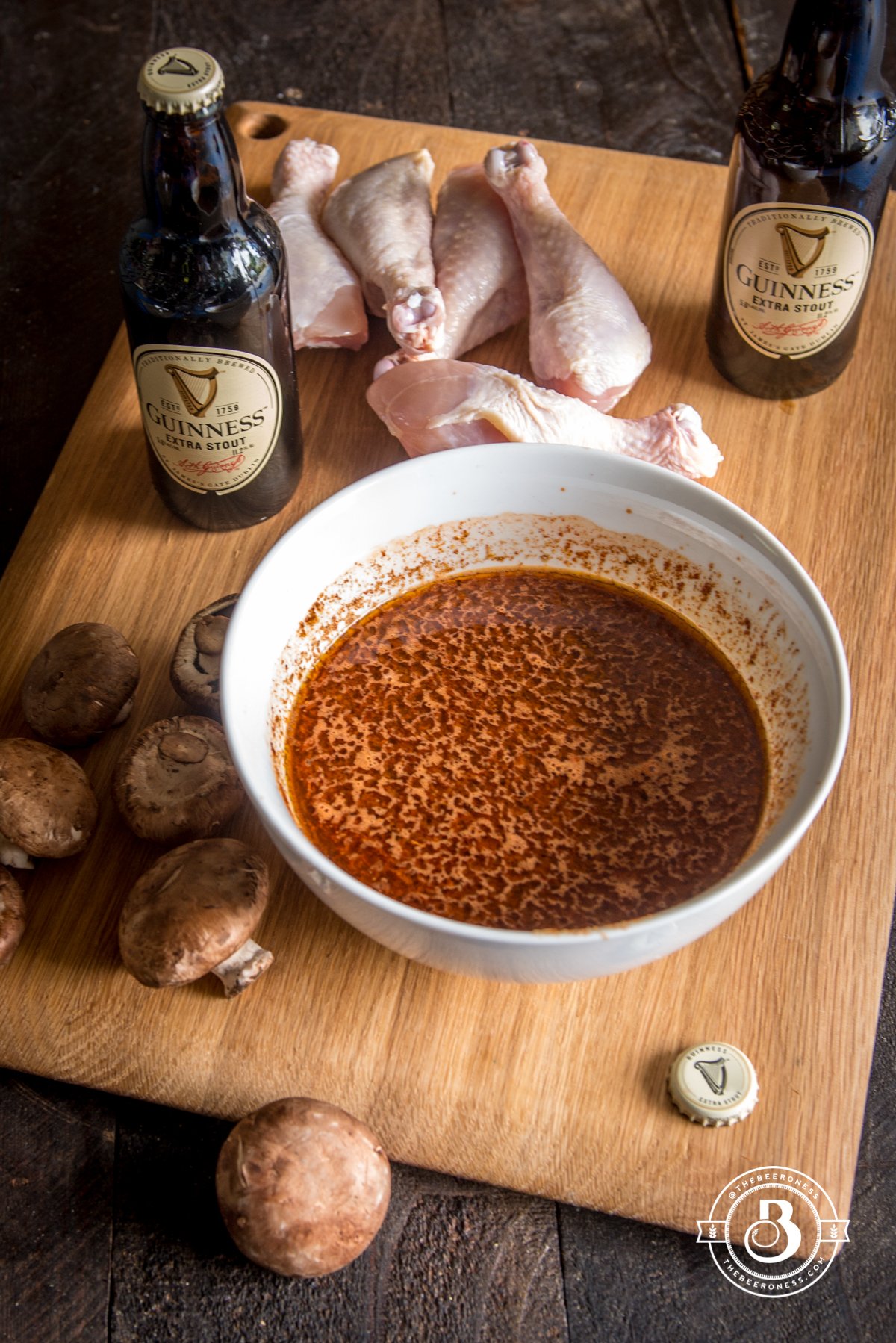 The first brewery I ever visited was in Ireland when I was in college. I'd taken a flight to Dublin, landing blurry-eyed and confused early on a Thursday morning. As I stood outside the airport, my heavy pack weighing down my small frame, I tried to form enough of a thought to figure out which way to walk to get to my hostel. A passerby stops in front of me. An older man, a few inches shorter than me, clad in a wool cardigan over a plaid button-down, his eyes even bluer than mine asks me if I'm lost. I tell him that I think my hostel is just down the road but I'm not sure which way to walk. When he asks for the name of the place I'm staying, I tell him it's called The Brewery hostile and it's right next to the Guinness brewery.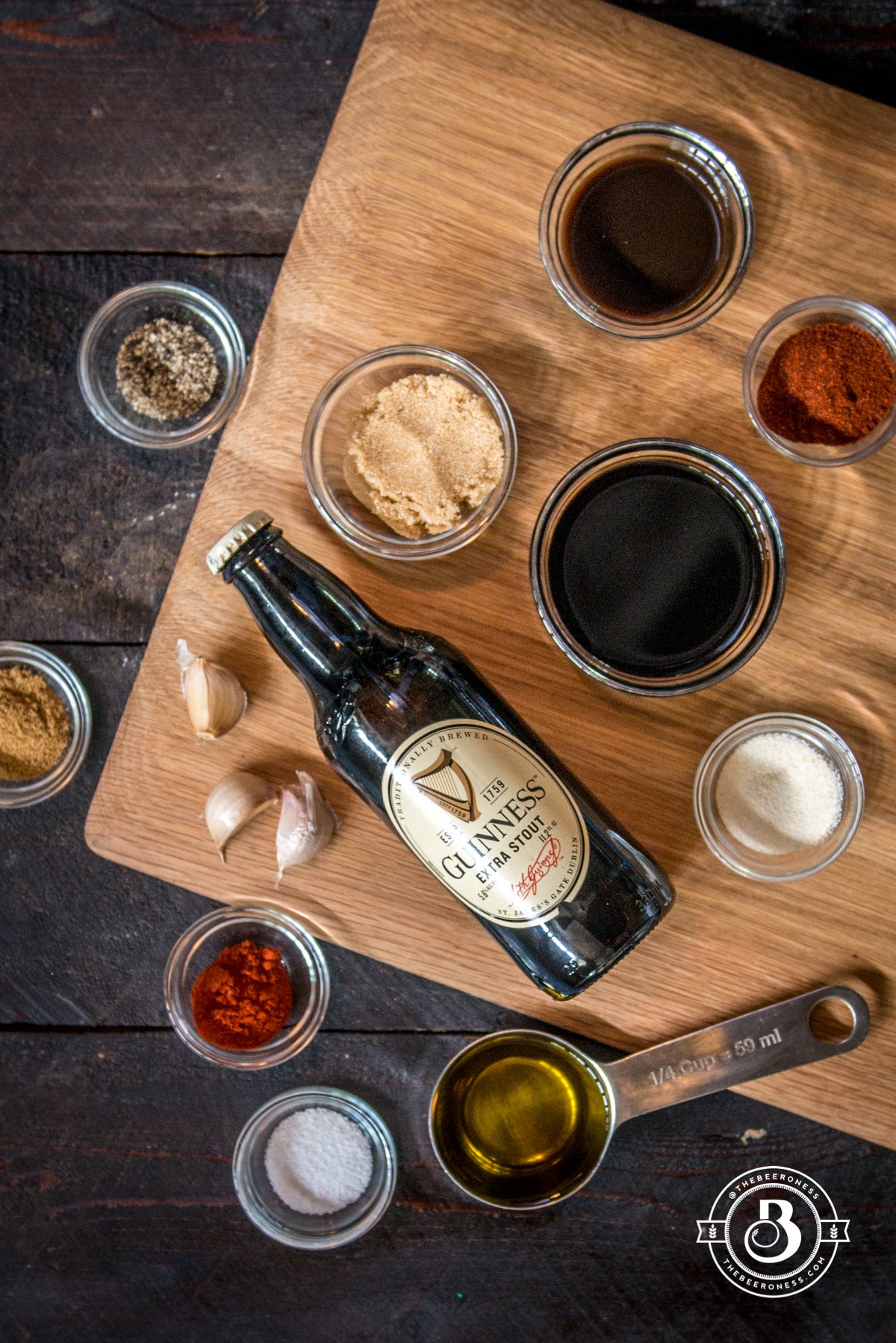 His eyes light up, "I'll take you there! Any excuse for a good pint!" He walks me to my destination and pauses only briefly before making his way to that taproom for a pint. The next day, I followed suit. It was the first time I'd ever heard a brewer talk, and the closest I'd ever been to brewing equipment. It left a mark.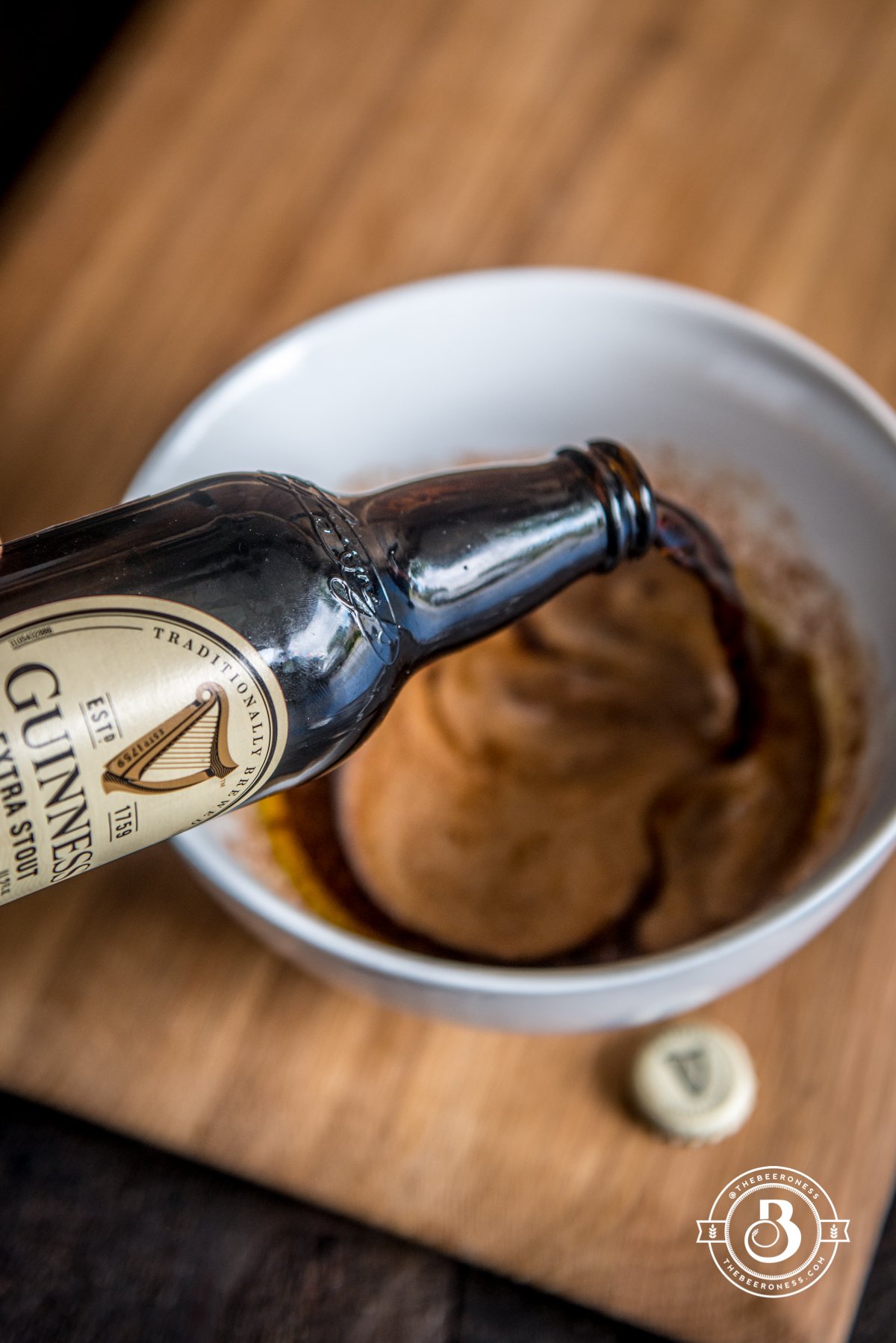 I left that trip with two souvenirs that have stayed with me: how proud the Irish are of the Guinness brand and its history, and the love that brewers have for their craft. I'd learned that Guinness signed a 9,000-year lease on the space they still occupy, that they were one of the first companies in the world to offer employee benefits (some people even credit them with starting the trend), and one of my favorite beer facts ever:
Since the 1960's the Queen gives out an award every year for technological achievement. In 1991 this award was given to the Guinness nitro widget (that tiny ping pong sized ball in the cans of Guinness that make them taste like draft). What came in #2 to the Nitro widget? The internet. THIS is how adored Guinness is, and that love is infectious.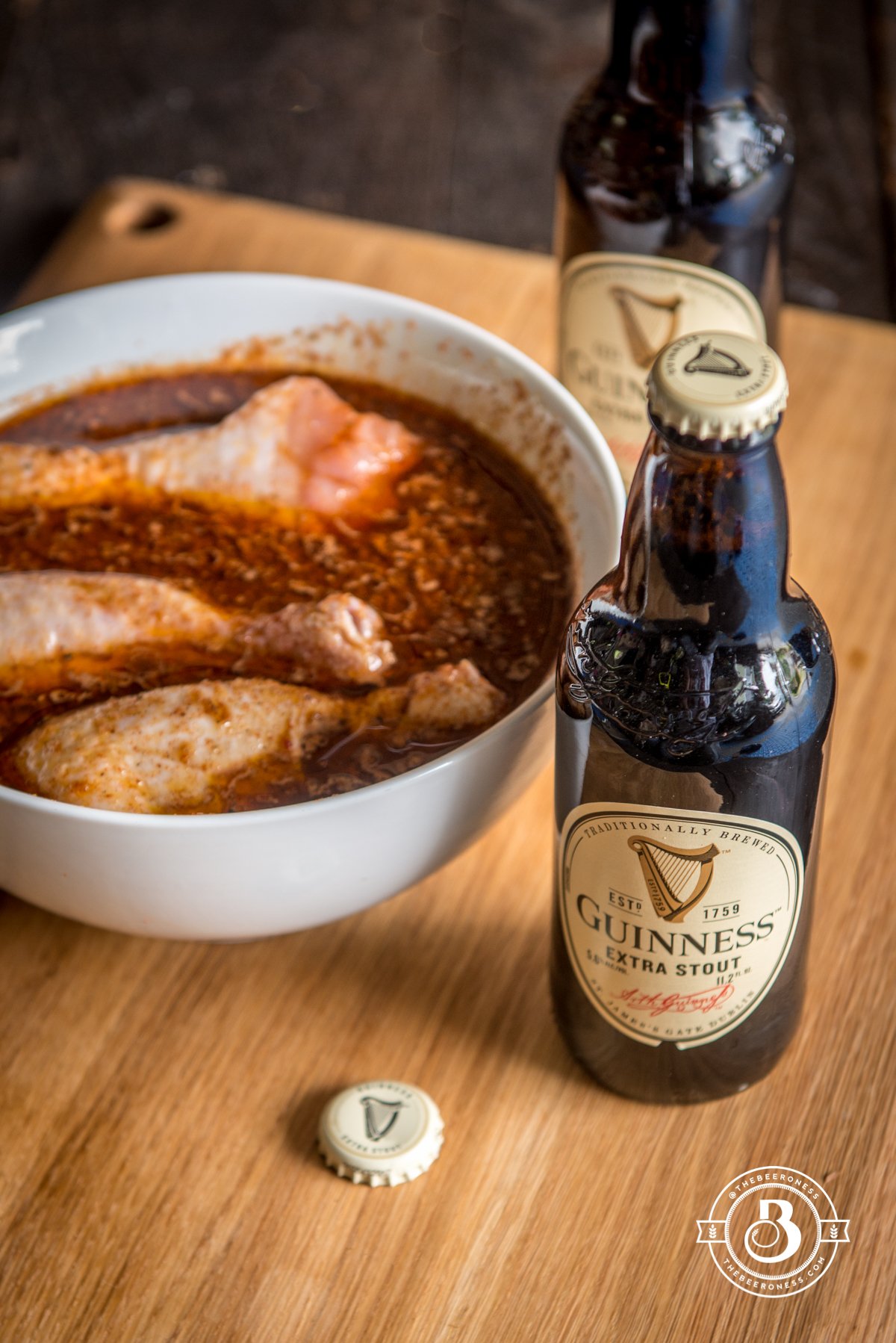 To this day, I still drink Extra Stout. It's a great beer, smooth and mellow, and it's perfect for cooking. This summer is just kicking off and I'm not slowing down on my consumption of Guinness any time soon, it's smooth and mellow enough for even hot weather and it's the perfect beer to use when marinating meat or veggies for the grill.
All-Purpose Beer Marinade for Grilling (meat or veggies!)
Ingredients
¼

cup

olive oil

2

tablespoons

Worcestershire sauce

¼

cup

balsamic vinegar

½

cup

Guinness Extra Stout Beer

3

cloves

garlic

grated with a microplane

2

tablespoons

brown sugar

2

teaspoons

onion powder

2

teaspoons

chili powder

2

teaspoons

ground cumin

1

teaspoon

smoked paprika

1

teaspoon

ground black pepper

2

teaspoons

salt
Instructions
Stir together all ingredients.

Add the meat, fish or vegetables to the marinade (gallon sized Ziploc bag works well).

Marinate for 2 to 12 hours.

Remove from marinade and grill as desired.