After School Snack: Chocolate Banana Pops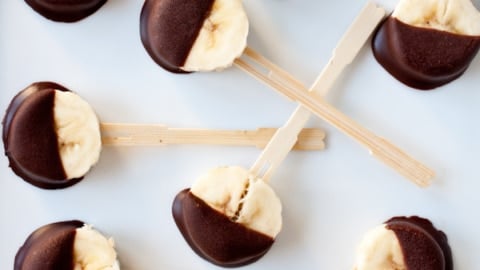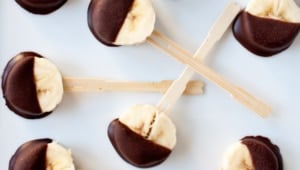 Before I became a member of Club Mom, I had no idea how much time I would spend obsessing over school lunches and after school snacks. Along with how hard it is to cut tiny fingernails and how accustom to contact with bodily fluids you become, these are things not mentioned in those baby books. Heads up kids, there is a LOT they don't mention in the baby books.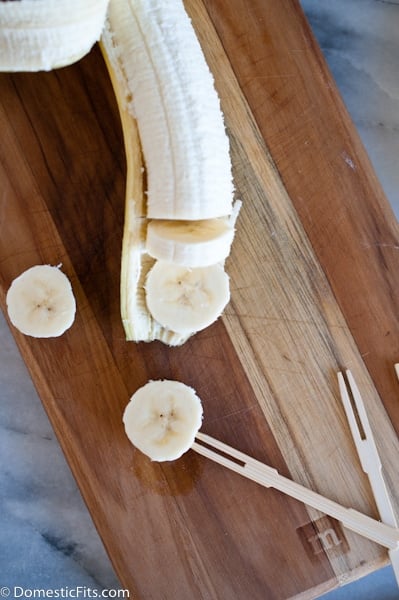 My little lady is a constant mover, more interested in sports than food at this point. She's tiny and needs bites that are both nutrient and calorie dense to keep meat on her tiny bones. I started to make these because they're portable, fruit filled, and just enough chocolate to get her interested.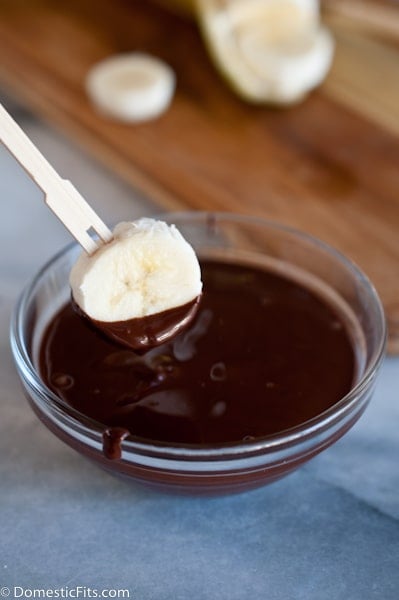 You can also make them with cinnamon chips, yogurt chips or peanut butter chips. It all works out about the same. Just slice the banana into 1/2 inch slices, add a toothpick, melt the chips in a microwave safe bowl, dip, add to a baking sheet covered with parchment paper and freeze. Once they're frozen you can add them all to a large zip lock bag.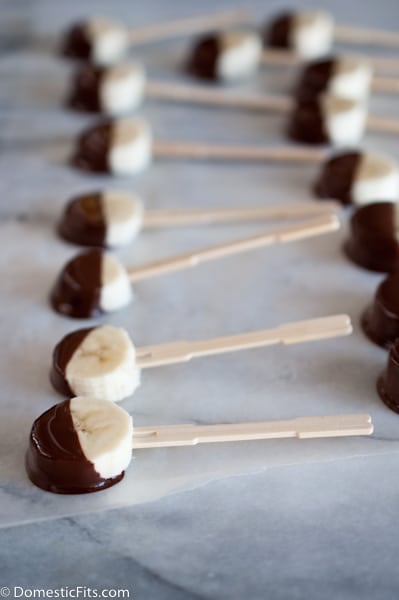 Couldn't be easier.
And while I'm at it, California Strawberries is doing a fun Build a Better Lunch Box campaign and giving away these adorable lunch boxes. Cute, right? Enter the giveaway here.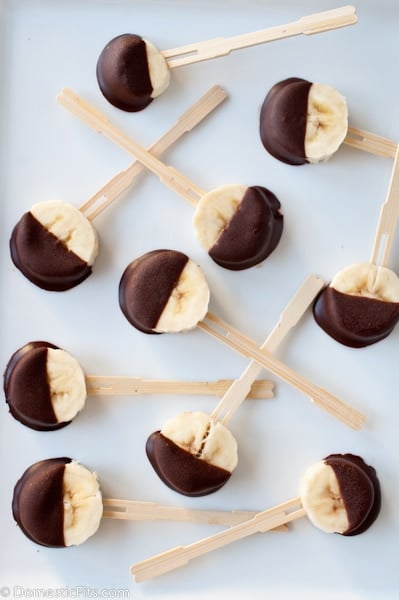 After School Snack: Chocolate Banana Pops
Ingredients
1 large banana, ripe but firm
1/3 cup chocolate chips (or peanut butter chips, or yogurt chips)
12 toothpicks
Instructions
Slice the banana into 1/2 to 3/4 inch thick slices.
Skewer with a toothpick.
Add the chips to a microwave safe bowl.
Microwave on high for 20 seconds, stir and repeat until melted.
One at a time, dip the banana bites into the melted chips, place on a baking sheet that has been covered with parchment paper.
Freeze.
Serve frozen.