Cinnamon Rolls With Chocolate Bourbon Caramel Pecan Sauce & A King Arthur Flour Giveaway!
I have loved King Arthur Flour long before I decided to force my way into the blog world.
I read the catalogues the way normal girls read Cosmo, curled up in bed with a glass of wine, pouring over each page. Not just for the products, but because it's has always been obvious to me that this is a company that wants to help people learn to bake. Teach people how to make bread from scratch and the best cakes their kids have ever had.
This is important to a girl that managed to reach adulthood before ever eating homemade whipped cream or even seeing a plate of  macaroni and cheese that didn't come out of a box. I had so much to learn, and still really appreciate the books, shows, and websites that helped answer my questions and feed my curiosity.
It was important to me to learn how to cook, not just how to put dinner on the table. I wanted to know how to bake yeast rolls from scratch, and I wanted to know what to do when things went wrong.
I found the Secret Ingredients section on King Arthur by accident and in the space of about 10 minutes my bread and chocolate cake recipes became exponentially better. I now knew the secret to rich chocolate cake and light, fluffy bread. It was like a gift.
I knew that chocolate cake recipes tended to call for coffee or espresso powder, but I just figured that the flavors went well together. It wasn't until I read the King Arthur website that I learned espresso powder intensifies the flavors of chocolate without leaving any coffee flavors behind.  Espresso powder is now in every chocolate cake I bake.
And the dry milk powder has taken my dinner rolls and bread to new level. Whoever figured out that dry milk powder makes bread rise higher and with a more tender texture deserves a prize. It's really a great tip, and one that I've used for years.
There is a huge flavor difference between the Vietnamese Cinnamon and the regular grocery store variety, it's like Filet Mignon to Bologna. Vietnamese cinnamon is rich and smooth and bold, really worth trying is you want to cook with cinnamon, this on it's own will bring your cinnamon roll recipe to a new level.
I have also become a loyalist to the All Purpose Baking Cocoa, which has a bit of a miss leading name. The name makes it sound so average and forgettable, and it far from that. Master or All Trades Cocoa is more accurate. It pulls double duty and fits brilliantly in recipes that call for Dutch Processed and recipes that call for regular unsweetened cocoa. Good quality cocoa is a must, it makes a huge difference over that grocery store stuff. If you are going to all the trouble to bake a chocolate cake from scratch, you really don't want your efforts washed away with weak, bland cocoa powder. Get the good stuff, it makes a world of difference.
The good people at King Arthur have agreed to give away a basket of these fantastic ingredients, along with The Most Amazing Whisk Ever. It really is my new go-to, it gets the job done quickly, and nothing gets caught in it like with my traditional balloon whisk.
Here is what you'll get:
Bakers Special Dry Milk Powder
The Most Amazing Dough Whisk Ever
To Enter (open to USA addresses only):
Leave a comment telling me your favorite thing to bake during the holidays.
Bonus Entires:
1. Like Domestic Fits on Facebook, leave a comment stating you did so.
2. Like King Arthur Flour on Facebook, leave a comment stating you did so.
3. Follow Domestic Fits on Twitter, leave a comment stating you did so.
4. Follow King Arthur Flour on Twitter, leave a comment stating you did so.
Giveaway is now closed. Thank you to everyone who entered
and congrats to the winner, #62 Shannon McClear!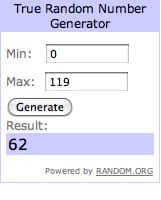 Contest Closes Monday, December 17th at Noon PST. Winner will be chosen at random.
Cinnamon Rolls With Chocolate Bourbon Caramel Pecan Sauce
Ingredients
For The Dough:
3 1/2 cups all-purpose flour
1/2 cup white sugar
1 packets rapid rise yeast
1/4 cup dry milk powder
1 cup milk
1/2 stick butter, softened
2 large egg yolk
For The Filling:
1 stick butter, softened
1 tbs Coca powder
1/3 cup white Sugar
1/3 cup Brown sugar
1 tbs Cinnamon
Topping:
2 cup sugar
3 tbs bourbon, plus 1 tbs, divided
1/4 cup water
2 oz dark chocolate (60%) (about 1/3 cup chopped)
1/2 cup cream
1 cup pecans chopped
Yield: 12 rolls
Instructions
In the bowl of a stand mixer fitted with a dough hook, add 1 cup of flour, sugar, dry milk and the yeast (make sure to use yeast that is rated for higher temperatures, regular dry active yeast will not work), mix until well combined.
In a microwave safe bowl, add the milk and butter, heat until it reaches between 120 and 130 degrees. Add milk to the mixer, and mix on medium, stopping occasionally to scrape the bowl. Add the yolks, one at a time, beating between additions. Add the remaining flour and beat on high until dough comes together and starts to gather around the blade, about 6 minutes.
On a lightly floured surface, kneed the dough until smooth and elastic, about 6 minutes.
Add dough to a lightly oiled bowl, cover and allow to sit in a warm place until doubled in size. About 2 hours.
In a bowl, add all of the filling ingredients, mix until well combined (you can also use a food processor).
Once the dough has risen, punch down and then roll out on a floured surface into a large rectangle. Spread the filling mixture evenly across the rectangle. Although the filling is abundant, use it all.
Tightly roll the dough into a log the long way. Using a very sharp knife, cut log into 12 equal slices, about 2 inches wide.
Spray a 9X13 inch baking dish with cooking spray. Arrange the rolls evenly in the pan. (if you want to make these the night before, refrigerate the rolls at this time, removing them the next morning for the final rise, which will take longer given that the rolls will be cold). Cover and allow to sit in a warm place until doubles in size, about 30-45 minutes.
Bake at 350 until golden brown, about 25 minutes.
In a pot over high heat, add the sugar, water and 3 tbs bourbon, stir until all of the sugar has been moistened. Clip a candy thermometer onto the side and allow to boil, untouched until it reaches 220 degrees, about 8 minutes. Remove from heat. While stirring continually, add the cream and stir until combined. Add the chocolate and stir until melted and combined, add the bourbon and the pecans, stir to combine.
Top rolls with sauce prior to serving.