20-Minute Garlic Cheddar Beer Biscuit Rolls
20-Minute Garlic Cheddar Beer Biscuit Rolls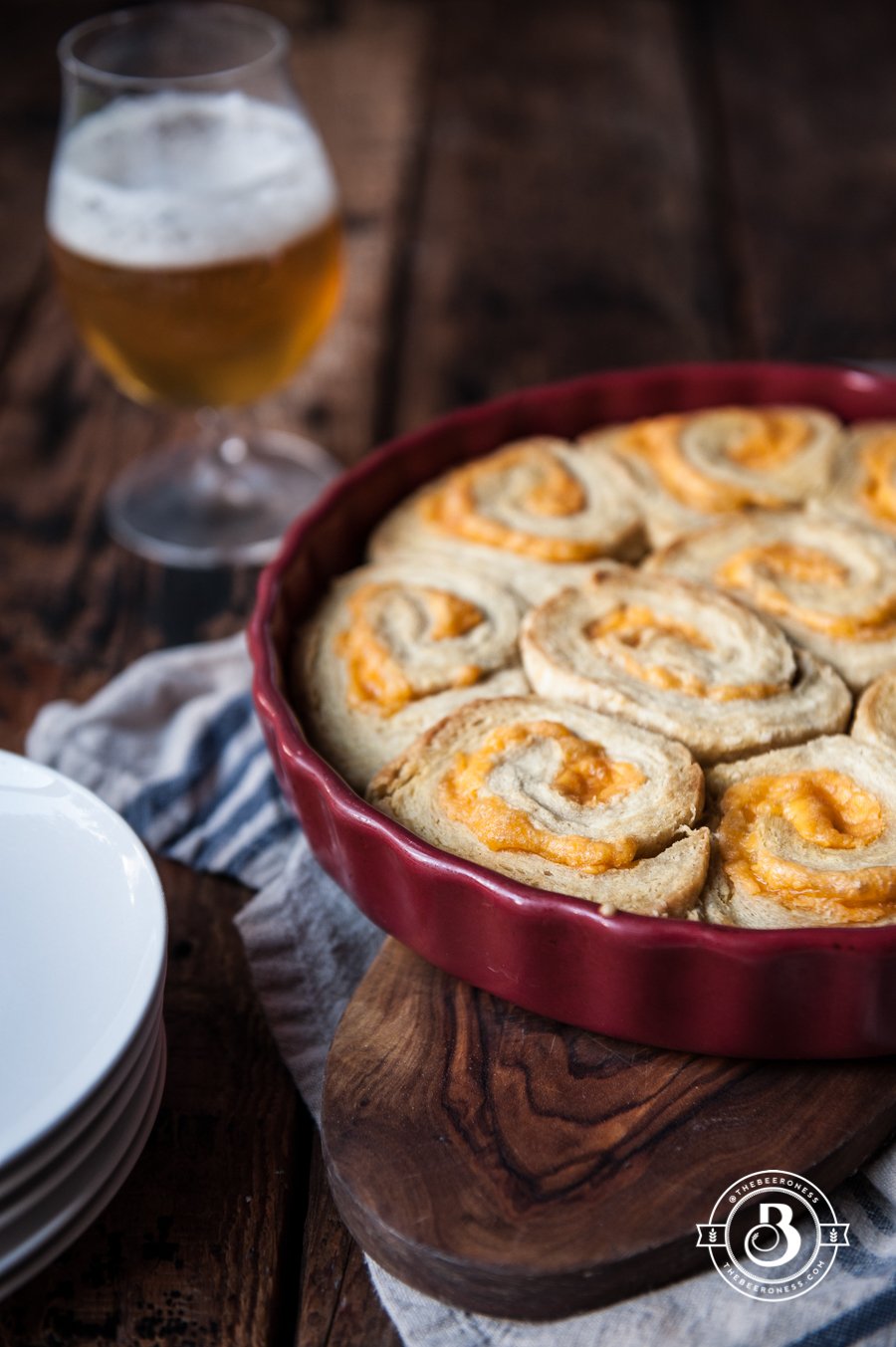 This is an early warning sign.
Some people have a nicotine itch when the stress starts to climb up their insides, some people get aggressive and angry, but I make bread. It's a strange feeling, "I just want to make some bread," being my pressure release valve. Biscuits are the yellow light before it turns red and I break out the yeast packets and KitchenAid.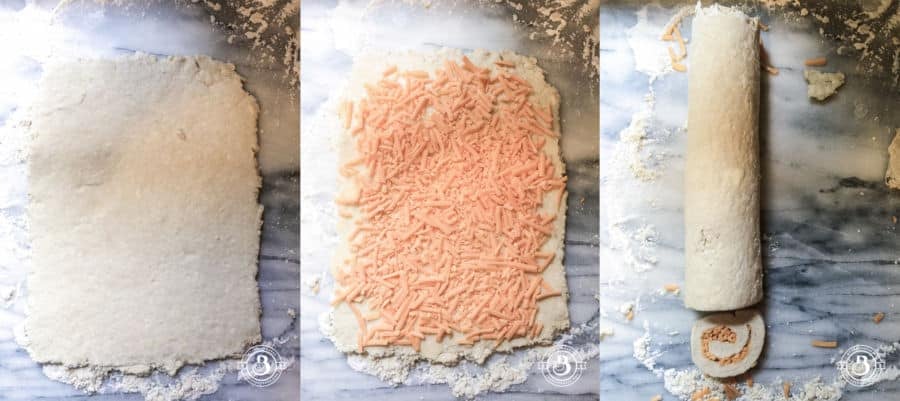 It's also one of my favorite ways to use beer. The biscuits give you flakey, almost creamy layers when you give them a bit of beer. Even if you abusively roll them into a large rectangle, smear them with butter and cheese, roll them up and cut them, they still stay light and fluffy.  Which is good because with an open bottle of beer and a plate full of cheese carbs around, the last thing you need is more stress.
20-Minute Garlic Cheddar Beer Biscuit Rolls
Ingredients
3 ½ (420g)cup all-purpose flour
2 tsp (8g) baking powder
1 ½ tsp (8g) baking soda
1 tsp (6g) salt
1 tsp (5g) sugar
10 tbs (146g) unsalted cold butter, cut into cubes
¾ cup (190g) pale ale or wheat beer
1/3 cup (76g) buttermilk
8 tbs (110g) softened butter
1 large clove garlic, grated with a microplane
½ tsp (1g) garlic powder
pinch (1g) salt
2 cups (226g) grated cheddar cheese
Instructions
Preheat oven to 400.
In a food processor add flour, baking powder, baking soda, salt, and sugar.
Pulse to combine. Add the cold butter, process until well combined. Add to a large bowl.
Add the buttermilk and beer. Mix with a fork until just combined.
Add to a well-floured flat surface, pat into a rectangle. Using a cold rolling pin gently roll into a large rectangle, about 3/4 inch in thickness, using as few strokes as possible.
In a small bowl stir together the softened butter, garlic, garlic powder and pinch of salt.
Spread the dough with the butter mixture (reserving 2 tablespoons), sprinkle with grated cheese.
Starting at the long end, roll into a tight log. Cut 2-inch rounds, place in a baking dish.
Melt the remaining 2 tablespoons garlic butter, brush the top of the rolls with the melted butter.
Bake at 400 for 14 to 16 minutes or until the tops are golden brown.
Serve warm.
https://domesticfits.com/20-minute-garlic-cheddar-beer-biscuit-rolls/