10-Minute Tater Tot Beer Cheese and Chives Soup
10-Minute Tater Tot Beer Cheese and Chives Soup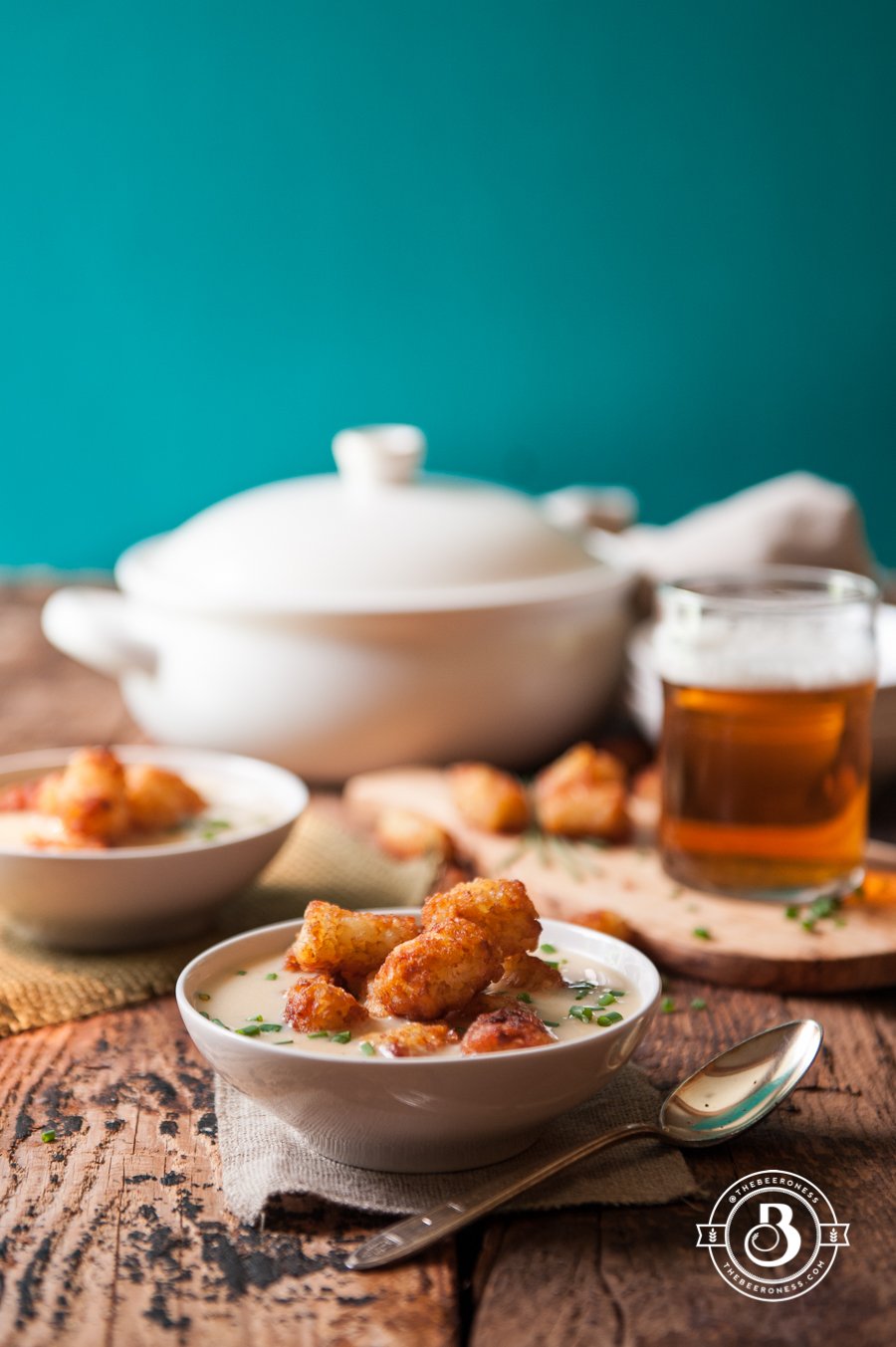 You don't have to make a decision.
There's no pressure to decide if you really want to give this a try, or if you think it's a new deviant low in beer cooking. It can always be both. More than anything, its a reminder. Don't look both ways before crossing the food trend street. Don't check the paper next to you when searching for the right answer to whether or not something is desirable. Blink. What's your blink reaction? There needs to be no further explanation. There needs to be no additional analysis. This seems to be difficult. It's hard, in a way, to just like what we like because we like it. We seem to need constant validation as to our decision making and preferences.
Let's just stop. Let's just like stuff, because, well, we like it. Let's drink without checking reviews on Untapped or Beer Advocate. Let us eat, cook with, order and enjoy stuff regardless of trending hashtags. Just for a while, just to see how it feels.
10-Minute Tater Tot Beer Cheese and Chives Soup
Ingredients
2

cups

450g wheat beer, pale lager, pilsner

3

tbs

30g cornstarch

16

ounces

450g sharp white cheddar, grated

1

cup

240g broth (vegetable or chicken)

½

cup

120g heavy cream

1

tsp

4g red pepper sauce

salt and pepper to taste

¼

cup

chopped chives

2

cup

200g tater tots, cooked according to package directions*
Instructions
Add the beer, cornstarch, cheddar, broth, heavy cream, and red pepper sauce to a blender. Blend on high until very well combined, about 5 minutes.

Add to a pot over medium high heat, simmer until warmed and slightly thickened.

Season with salt and pepper to taste, stir in chives.

Ladle into serving bowls, top with tater tots, serve immediately.
Notes
*To bake crispy tater tots, rather than soft ones, drizzle with oil just prior to baking.